ERTICO attended the second edition of the 5G Techritory event, the Baltic Sea region's annual gathering of telecommunication experts. The event, which took place in Riga, Latvia, was a great opportunity to present ERTICO's flagship project 5G-MOBIX and to seal the collaboration between ERTICO and 5G AI by signing a Memorandum of Understanding (MoU).
5G deployment is actively pursued within the Baltic Sea Region. European countries such as Sweden, Finland, Denmark, Norway, Poland, Germany, Estonia, Latvia and Lithuania are all actively involved in the deployment of 5G in the field of telecommunications, transport and logistics.
Moreover, according to the European Commission's Digital Economy and Society Index (DESI) 2019 report, Latvia is ranked 3rd in 5G readiness in Europe, which makes Riga the right place to discuss the deployment of the first commercially-viable 5G business models in Europe.
In addition, research and standardisation of 5G is one of the priorities of the European Commission, who is investing in such technology with the aim of ensuring uninterrupted 5G coverage in urban areas and along main transport paths by 2025.
A multi-stakeholder approach is therefore essential to fulfil this goal, which is why ERTICO represents a valuable resource for such scope.
"We need to collaborate across sectors if we want to achieve Europe's transport goals", said ERTICO CEO Jacob Bangsgaard. "For this reason, access to technology and knowledge sharing are essential to build a future society which will be digital and connected. ERTICO's role is to foster this multi-stakeholder collaboration", he concluded.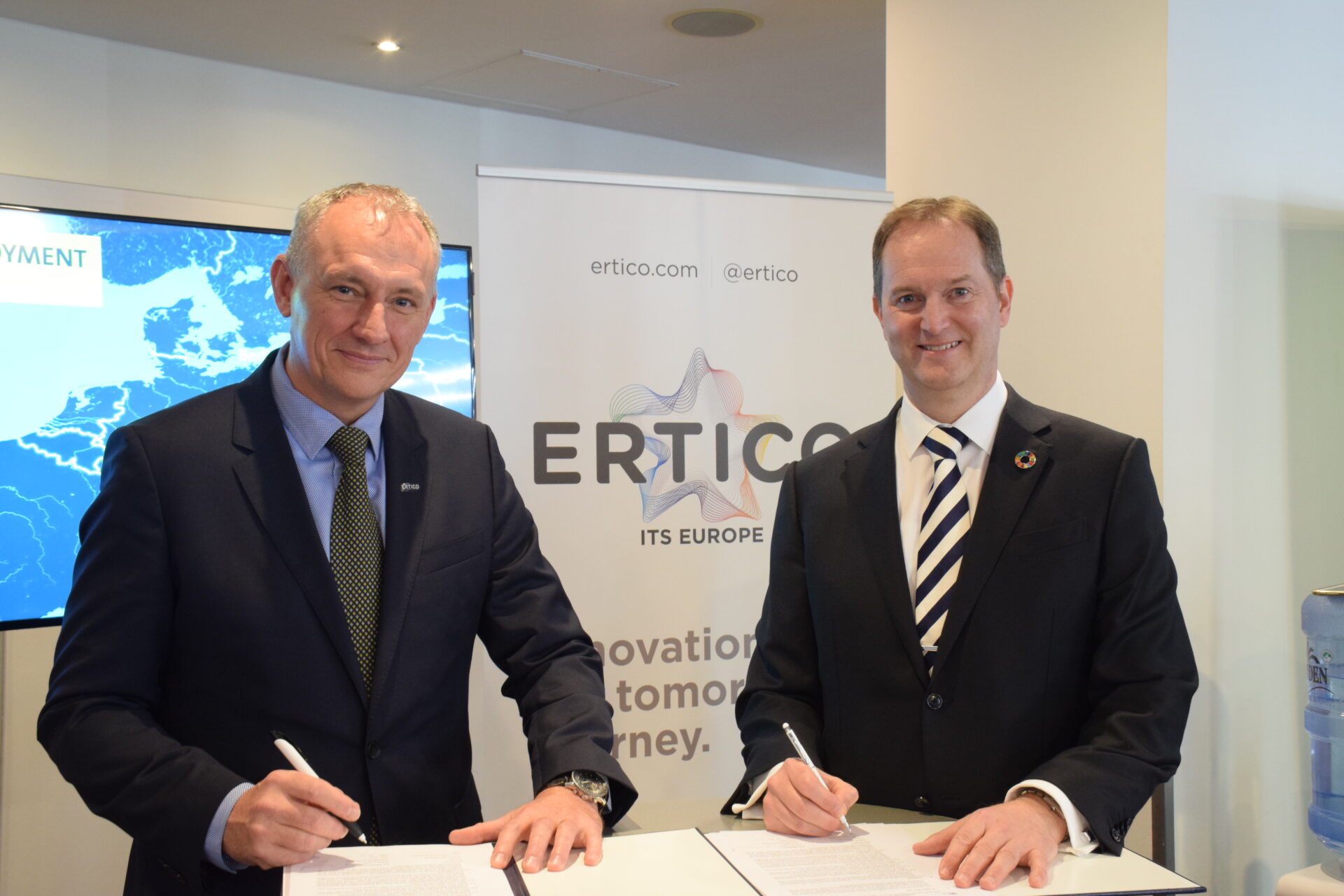 ERTICO also signed a Memorandum of Understanding with 5G AI, a cross-sector association that carries out activities for standardization, frequency spectrum, R&D projects, technology skills, collaboration with key vertical industry sectors for the development of trials, and international cooperation.
"As our world becomes more digitised, it is vital that we collaborate across the various domains. For this reason this MoU is important for bringing together the areas of 5G and Connected and Automated mobility", said Colin Willcock, Chairman of the Board of 5G AI Infrastructure Association.
A good example of ERTICO's multi-stakeholder work is the European-funded project 5G-MOBIX, presented at 5G Techritory.
The project brings together 60 Partners who work to trial cross-border 5G for Automated Vehicles across EU Member States through 11 pilot sites, including China and South Korea.
More insights on the event and on the topics discussed is available on the official website of 5G Techritory.