The 15th edition of the ITS European Congress was held in Lisbon from 22 – 24 May around the theme 'ITS: The Game Changer'. The event showcased the latest trends and developments in smart mobility, discussing Cooperative, Connected and Automated Mobility (CCAM), new mobility services, freight & logistics, digitalisation and data value chain, and future traffic management. Beyond its presentation of more than 20 of ERTICO's Activities, including EU-funded projects, innovation platforms and mobility spaces, ERTICO also invited participants to discover its Partnership opportunities, including the thematic Partnership event known as 'FOCUS ON'. 
Making headway to a seamless CCAM
CCAM and technology advancement was at the centre of this year's Congress. ERTICO projects and their representatives discussed many different aspects related to CCAM, such as user needs and inclusivity (SINFONICA), seamless CCAM services integration into traffic management (PoDIUM and IN2CCAM), and validation and type approval of automated vehicles (SUNRISE). It is worth mentioning that FAME was recognised as a crucial initiative supporting standardisation and harmonisation efforts for CCAM.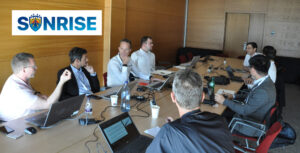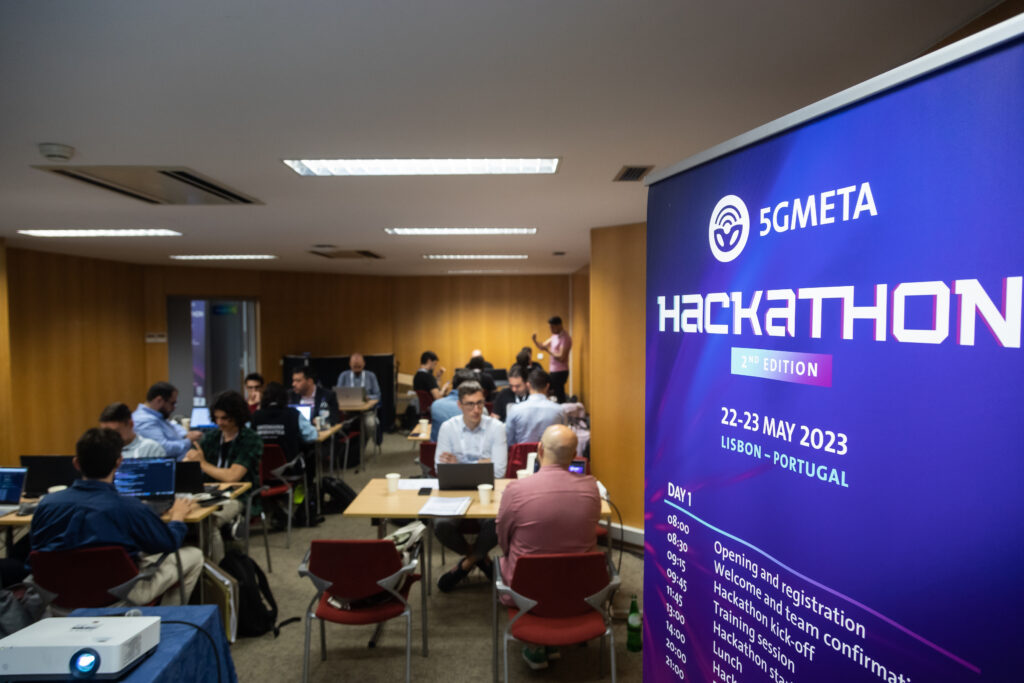 5G technology and new ITS services and applications enabled by 5G were also part of the debate: the 5GMETA project organised its Second Hackathon to develop its Platform and make it fit for real-world deployment.
Advancing Sustainable Mobility
Sustainable mobility was clearly one of the most important themes of the Congress this year. Several projects in the ERTICO Clean & Eco Mobility focus area were mentioned in different sessions as examples of the contribution of EU-funded projects to achieving decarbonisation targets and more sustainable smart mobility. These were MODALES, SOLUTIONSplus, and eCharge4Drivers.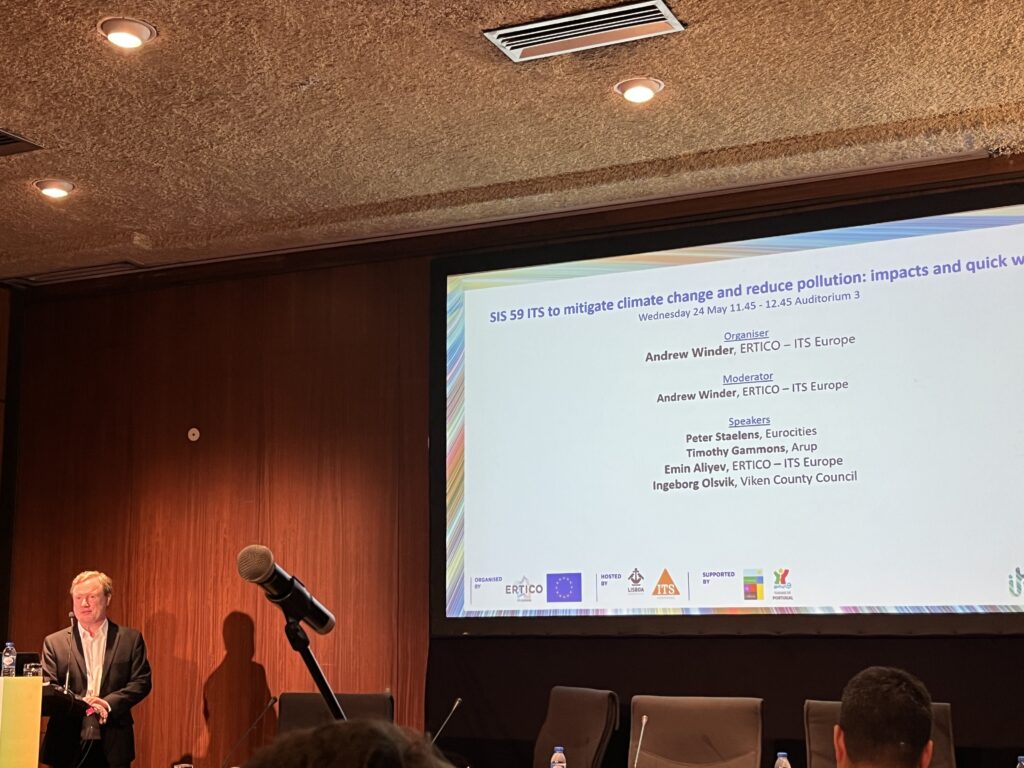 Two of ERTICO's newest projects in Clean & Eco mobility, eBRT2030 and NextETRUCK, were introduced to the ITS community for the first time at ERTICO stand.
Driving Digitalisation, collaboration and data sharing in logistics 
The digitalisation of logistics and freight is becoming increasingly more relevant for the European supply chain, and advancement in logistics technology is becoming crucial to decarbonise and make logistics operations more efficient. The FENIX project and the 5G-LOGINNOV project showcased their contributions to advancing logistics in Europe and helped emphasise the importance of collaboration among EU-funded projects.  
This was the case for the STORM project as well. During fruitful discussions with the European Commission and CINEA representatives, project partners agreed that analysing freight and logistics trends and fostering lines of action to respond to the current constraints is fundamental to supporting the EU supply chain.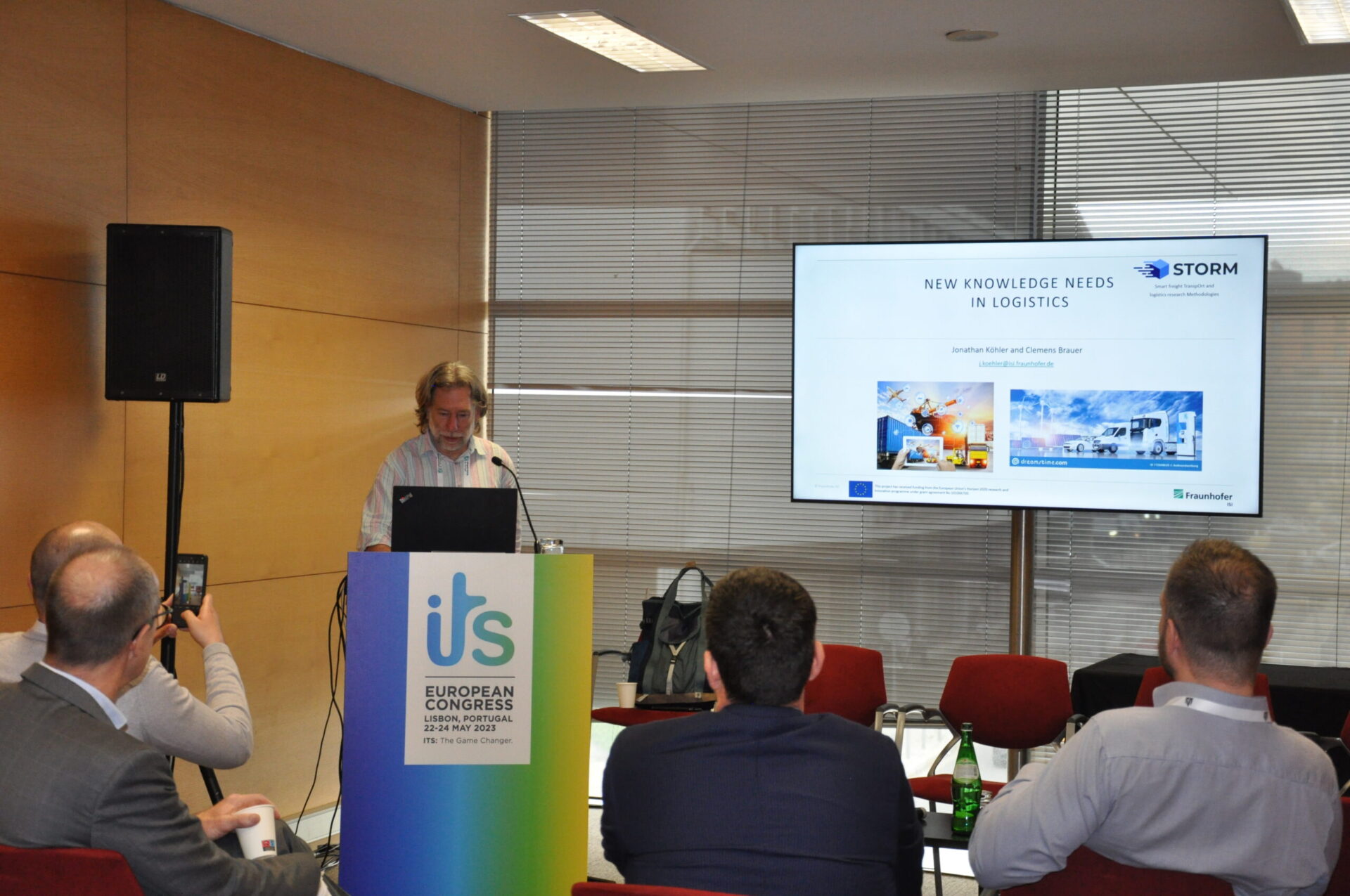 Empowering Multimodal Digital Mobility
The MaaS Alliance was very active, and its representatives participated in many different sessions. One of the most discussed topics was the Multimodal Digital Mobility Services (MDMS) and its strong influence on Mobility-as-a-Service (MaaS). Data is at the centre of this dialogue as it is necessary to understand further how to use it to improve mobility services for the user, the backbone of MaaS. 
The SHOW project also provided on-site training on "Interconnecting the Autonomous Mobility Ecosystems", lectured by some project partners and other experts to showcase the project's lessons learned and insights on the future of automated mobility and its integration in urban environments.  
ERTICO platforms: Innovating the future of mobility
This year's Congress also focused on urban areas, celebrating the Smart Mobility Summit for Cities and Regions. ERTICO City Moonshot members participated in a roundtable and carried out the first in-person interview, discussing transport and mobility trends with the city of Seville. On the same track, the ERTICO Academy, an innovative training programme, was prominently showcased in Lisbon, discussing and highlighting the significance of integrating capacity building and education into an organisation's strategic goals.  
One of ERTICO's pioneering innovation platforms, SENSORIS, hosted a session dedicated to data exchange standardization, featuring TM 2.0, TN-ITS, and esteemed representatives from DFRS, NAPCORE, and the European Commission. 
ERTICO's Innovation Platform TM 2.0 was actively involved in five Special Interest Sessions and held a side event and a panel discussion at the ERTICO stand. During the first day of the Congress, the TM 2.0 concept of coopetition was highlighted in SIS 47, which discussed challenges and opportunities related to coopetition and data sharing among stakeholders, while SIS 56 explored the links between TM 2.0 and Mobility as a Service (MaaS). The Levels of Cooperation between Public and Private Stakeholders under the concept of TM 2.0 were discussed in the side event kicking off the second day of the Congress, with keynote speeches by representatives from the European Commission. The day continued with a discussion on AI in traffic management decision-making in SIS 22, and a presentation of an alternative to the traditional traffic management schemes, followed by a discussion of traffic management as a Service (TMaaS) in SIS 39. On the final day of the Congress, TM 2.0 participated in SIS 45, which discussed how the city of Kyiv has transformed its transport app into a life-saving tool for its citizens. More information on TM 2.0's active involvement in Congress can be found on the TM 2.0 website.
Other platforms took the opportunity to present some of their recently launched features, like a new website and AVP customer journey (EAVP), presented by Bosch and EPA as the platform's founding members, and a live map to monitor road incidents (DFRS). DFRS also reached a new milestone for road safety in Europe by signing a Cooperation Agreement with NAPCORE. Another important highlight was the signing of the Declaration of Lisbon, which materialised the merging of TN-ITS and DATEX II standards under the coordination of NAPCORE.
At the bustling ERTICO stand, representatives from the Turkish municipality of İzmir presented an impromptu showcase of the Sustainable Urban Mobility Plan (SUMP) for İzmir, adding to the vibrant atmosphere of the Congress.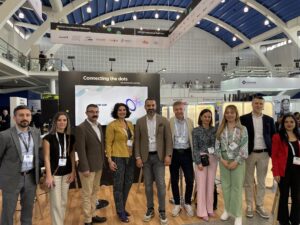 Connecting the dots with our Partners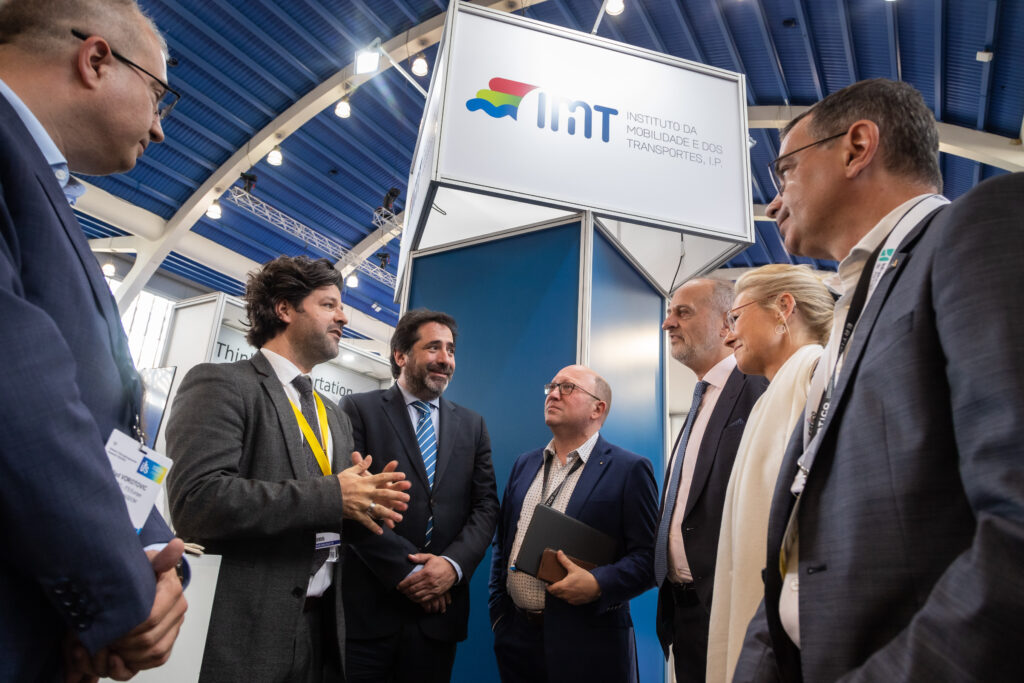 At the heart of the event, participants highlighted the essential element of cooperation. This is at the very core of ERTICO's Partnership. Through events like these, ERTICO Partners are offered a great opportunity to showcase their innovations and meet key opinion leaders across the entire ecosystem to share ideas, knowledge and expertise. In this way, ERTICO facilitates thought leadership to further facilitate and strengthen the richness of knowledge across the community. Many of our Partners, exhibitors and delegates were delighted to meet like-minded organisations and companies to build new bridges and strengthen their collaboration within the wider ITS community. They presented their most up-to-date technology solutions and smart mobility innovations in the energetic exhibition environment, including AISIN, BRISA, CTAG, ERTRAC, IMT, Monotch, Ubiwhere, Vicomtech and Yunex Traffic.
On the second day, ERT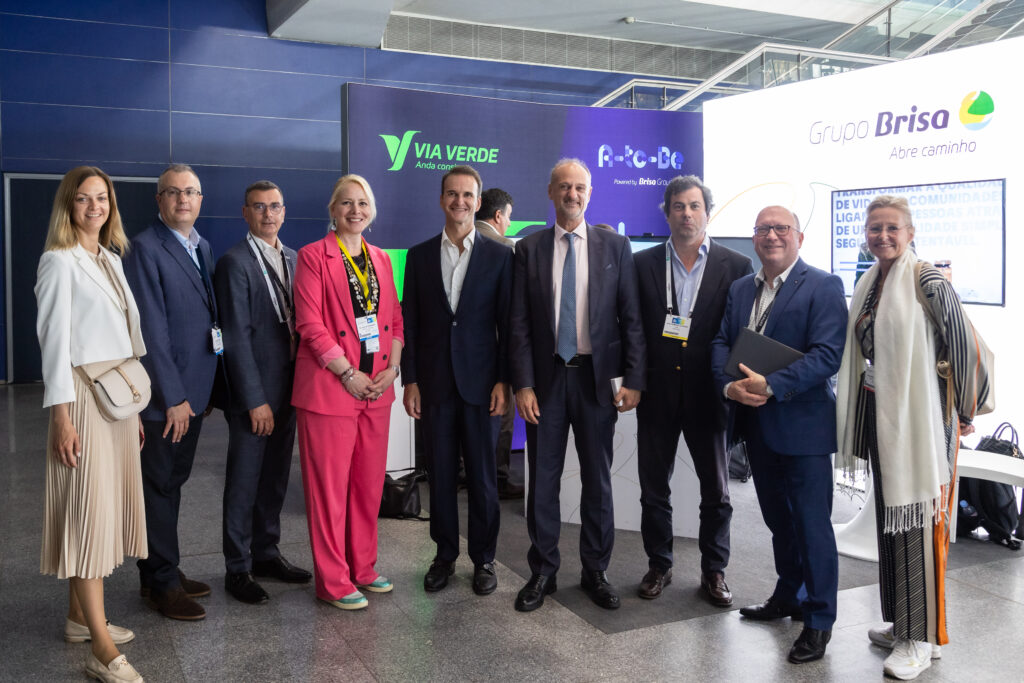 ICO representatives, Chairman Dr Angelos Amditis, CEO Joost Vantomme, CFO Didier Gorteman, CIO Dr Johanna Tzanidaki, Congress Director Lisa Boch-Andersen and Director of Innovation & Deployment Vladimir Vorotovic, had the great pleasure to meet them face-to-face and hear all about their latest innovations as well as their experience of this year's ITS Congress. The traditional Partner tour has become an important component of the ITS Congresses and reaffirms the open mindset and cooperative engagement of the ERTICO Partnership.
Read more about ERTICO's Activities here and discover the benefits and many more opportunities of the ERTICO Partnership.