'Delivering logistics: better, smarter and more sustainably' conference
February 12, 2015 @ 8:00 am

-

3:30 pm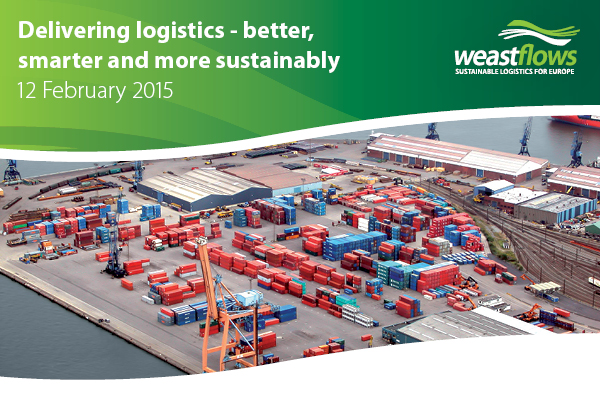 Location: Thon-EU Hotel, Brussels, Belgium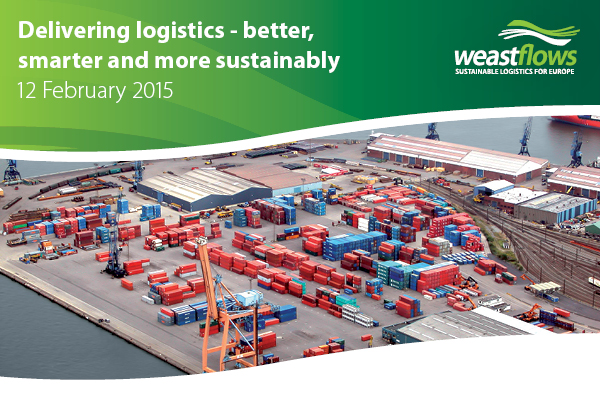 Freight logistics representatives, policy makers and academics, and other interested parties, will find out how experts have been exploring ways to make freight logistics practices more efficient and sustainable using innovative ICT solutions and modal shift across North West Europe (NWE).
Attend to explore key themes through a series of presentations and panel discussions, including:
delivering sustainable logistics – perspectives from the industry and the public sectorsustainable freight gateways – enhancing connectivity in NWE and beyondICT technologies for better and smarter logistics developing a strategic approach – capitalising on Weastflows and next steps for sustainable logistics
Speakers include:
Astrid Schlewing, Head of Sector Logistics, DG-MOVELord Tony Berkeley, Board member of the European Rail Freight Association and Chair of the UK Rail Freight GroupAntoine Berbain, Deputy General Director, HAROPA Richard Jones, Chief Technology Officer of Linkfresh and Microsoft Gold Certified Partner
The Weastflows (West and East Freight Flows) project has explored ways of improving freight logistics operations to help address the growing issues of traffic congestion, bottlenecks and available capacity across North West Europe.
Register now to secure your free place! Discounted accommodation can be booked at the conference venue by 27 January 2015.
For further details and to register, click here. If you have any questions, please contact tara.vernhes@instituteforsustainability.org.uk