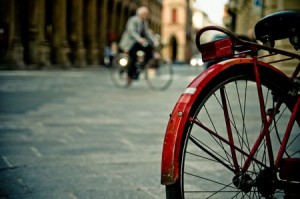 The International Cycling Safety Conference (ICSC) is a forum for researchers and experts in the field of cycling safety to exchange their knowledge and bring up new research topics or safety solutions.
The conference started as a Dutch initiative of the Ministry of Infrastructure and the Environment, TNO, Fietsberaad (Dutch center of expertise on bicycle policy), SWOV and Delft University of Technology and this year the conference will take place in Bologna, Italy. The 2016 Conference will be the fifth event in an annual sequence.
The Conferences are organised in a way to facilitate the interaction between the participants. All conference papers are publicly available at the conference web-sites. All papers submitted for the conference will be peer-reviewed by experts in the field. Selected scientific papers from the conference are often published in a special issue of a scientific journal.
Topics for the conference include:
Cyclists'  safety-related behaviors and attitudes
Bicycle accident causation
Bicycle accident prevention
Active safety systems
Medical aspects of bicycle accidents
Cyclists' injury prevention
Cycling infrastructures
Cycling education
Naturalistic cycling
Interaction between cyclists and cars/trucks
Helmet use
Cyclists impairment, distraction and inattention
Bicycle engineering including intelligent technology
Safe cycling in cities
The 2016 international Cycling Safety Conference will take place in Bologna, 3 – 4 November 2016.