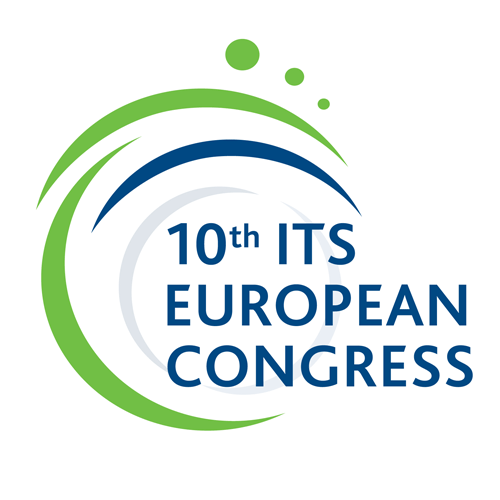 Today was a busy day for the over 2000 participants in the 10th ITS European Congress. To celebrate this record breaker presence at a European Congress, Siim Kallas (Vice-president of the European Commission), Henna Virkkunen (Finnish Minister of Transport and Local Government), Jean Mesqui (Chair of the ERTICO Supervisory Board) and Konsta Hansson (Vice President, Global Operations, Reaktor Innovations Oy) joined the stage on this Opening Day.
This year's opening day saw also a special event; the iMobility Challenge project held a public event to promote the benefits of green, safe and smart mobility. After having driven around the city of Helsinki in the most eco-driving way possible, Formula 1 driver Valtteri Bottas (Williams) joined EC Vice-president Kallas and other high level guests for the App Awarding Ceremony.
The ITS in your pocket App Contest 2014 is organised collaboratively by ITS Finland, ITS Factory, Demola Network and New Factory Ltd. with partnership from ERTICO, the Finnish Ministry of Transport and Communications and HERE.
On 11 May, the App contest receive 47 submissions from over 20 different European cities. Main topics included parking, travel planners, cycling, and many more.
The App 3 categories winners (10000 Euros) of this first App contest are:
1. In the category of Sustain urban mobility: PleaseCycle: Stravel, UK – for encouraging and motivating people to travel by bike and other sustainable travelling options.
2. In the category of Boost the use of multimodal transport: Calender42, Netherlands – for seamlessly integrating real-time up-to-date travel information within users' daily life.
3. In the category Out-of-the-box innovations: Ajelo, Finland – for prposing a solution for on-demand shared-ride services.
The special AppCampus grant of 20000 Euros was awarded to OTRIP, France for "putting shared journeys at the forefront of the user experience ultimately changing how people plan and travel with friends".
Find some of the pictures of this first day on the Congress Flickr account and don't forget to follow the Congress on Twitter!