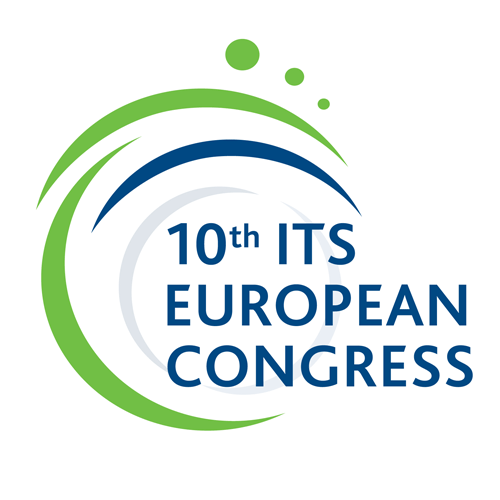 2507 people from 65 countries gathered in Helsinki this week to attend the 100 plus sessions and visit the 47 exhibitor stands at the Messukeskus Expo and Convention Centre.
Throughout this 10th ITS European Congress representatives of governments, national, European and international companies focused on:
Higher system capacity coupled to improved safety

Better public transport through improved fleet management and smart ticketing/payment

Better network management

Seamless journeys

Reduced environmental impact

More efficient logistics

Reduced congestion

Better user information
"Bordeaux Aquitaine was very proud to be here and to partnership with the 10th Congress in Helsinki. We would like to thank the organisers for the high quality of this year's event; its exhibition, sessions and the warm Finnish welcome", Benoît Secrestat, Vice-President of the Aquitaine Region council said.
"What a wonderful reception I have had from our warm, welcoming colleagues at ERTICO. Helsinki has provided a beautiful backdrop for all of our discussions on widespread deployment of life-saving, efficient, sustainable, and connected transport systems. I was fortunate enough to participate in a number of sessions in the programme, and found my colleagues insightful and knowledgeable, and the audience members engaged and excited about the potential of these groundbreaking technologies", said Jim Barbaresso, Vice-President HNTB and Chairman of the Organising Committee to the 21st ITS World Congress this September in Detroit.
"We have changed from an ITS market essentially planned and managed by what suppliers wanted to offer to one where products and services are directly pulled by what users want", Eric Sampson, Chief Rapporteur, said in his closing remarks.
"This ITS Congress gathered a great deal of knowledge with over 40 Special Interest sessions, and 250+ Technical and Scientific Papers presented in 50+ sessions. For the first time, an ITS Congress hosted sessions presenting activities aimed to generate or improve a specific product or device; these sessions were staged in their own commercial theatre in the Exhibition area", Didier Gorteman, Director of Congresses, said.
30 Ancillary events were organised; as Eric Sampson highlighted this is "a growing example of people using the convergence of their professional colleagues on a European or World Congress to organise meetings and workshops within the Congress framework. Sharing knowledge, sharing experiences; a different sort of open data".
Mobility as a Service was a key concept as mentioned by Finnish Minister of Transport Henna Virkunnen; it envisages a world where users don't necessarily own vehicles but purchase a service called 'mobility' when and how they need it, depending on location, preferences, time and budgets. This was a key discussion point of the Ministerial Round Table on Tuesday; the Ministers' joint statement recorded the progress Europe has made and point towards the next top level discussions in Bordeaux next year.
In terms of topics, connected systems was very popular last year in Dublin and Tokyo and it featured strongly here. The upcoming ITS World Congress in Detroit in September will show further developments in the American market and will feature prominently in Europe in 2015 as the World Congress comes to Bordeaux.
"This European Congress has been an outstanding precursor to the 2014 ITS World Congress. We will continue our conversations on reinventing transport in our connected world this September in Detroit, and I invite you to join us there and experience the latest innovations firsthand in our Technology Showcase, walk the exhibit floor and see what industry leaders are developing right now, and learn from prominent experts in the field", Jim Barbaresso continued.
"On behalf of Bordeaux Aquitaine local authorities, I warmly invite you to visit us for the next 2015 ITS World Congress in Bordeaux from 5 to 9 October 2015. You will discover and enjoy a smart place for a smart mobility!" concluded Nathalie Delattre, Deputy Mayor of Bordeaux City and representative of the urban community of Bordeaux.
The 10th ITS European Congress was organised by ERTICO – ITS Europe and the European Commission and was hosted by ITS Finland, the Finnish Ministry of Transport and Communications and the City of Helsinki.
Download the pictures here.
Watch the videos here.