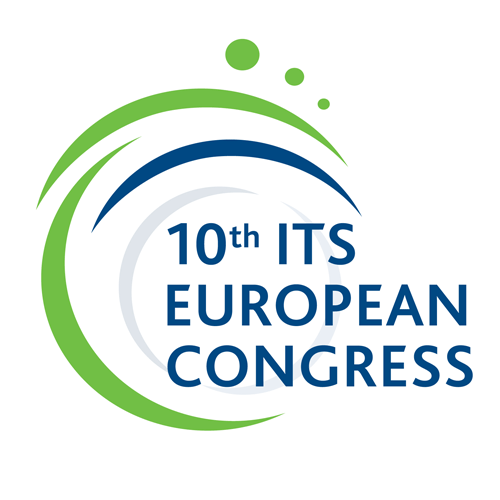 As the 10th ITS European Congress comes to an end, join the second webinar to hear from Chief rapporteur Eric Sampson the conclusions of this outstanding ITS event. Register now!
When: Friday 11 July 13:30 CEST
Congress conclusion
Eric Sampson, Senior Congress Programme Advisor and Chief rapporteur, reports on this event's 100+ sessions and most discussed topics. He will also give some information on two upcoming ITS World Congresses – in the US (Detroit – September 2014) and Europe (Bordeaux – October 2015).
The full post-congress report will be available for registered participants on the Congress website in the proceeding section.
Winners Best Papers
The winners of the Best Paper awards (listed below) will present their work.
2 Best Paper Awards for Technical Papers:
Paper TP 0032 – E-MOSION: Elderly Friendly Mobility Services for Indoor and Outdoor Scenarios
Main Author: Laura Niittylä, Mattersoft Ltd, Finland
Paper TP 0089 – Transferability and implementation issues of open access data for applications-based traveller information
Co-author: Ivo Cré, Polis, Belgium
2 Best Paper Awards for Scientific Papers:
Paper SP 0056 – Solving new urban freight distribution problems involving modular electric vehicles
Main Author: Wassila Aggoune-Mtalaa, Public Research Centre Henri Tudor, Luxembourg
Paper SP 0031 – User interaction with remote access to range-related information in BEVs
Main Author: Thomas Franke, Chemnitz University of Technology, Germany
Space is limited. Register now for the webinar on 11 July and assure your place!