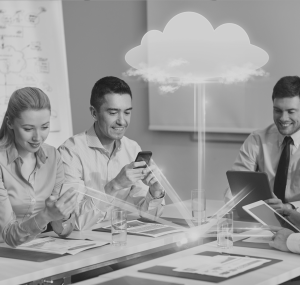 Telekom Innovation Contest is seeking once again for smart innovators worldwide. Startups and innovators can apply until October 15 under www.telekom-innovation-contest.com in three categories. The contest is the unique access to the exclusive Innovation Expo in Budapest, where startups meet Deutsche Telekoms business units. According to Deutsche Telekoms hottest topics, the submitted solutions should cover one of the categories: Smart Data Analytics, Future Communication or Industry 4.0/ IoT. Because Deutsche Telekom is looking for mature ideas, the teams have to present at least a working prototype.
Wild Card for startup shopboostr
This years contest has been kicked off at Startup Night, the biggest event for the Berlin startup ecosystem last saturday at Telekom's representative's office in Berlin. Heinrich Arnold, Senior Vice President Innovation & Laboratories of Deutsche Telekom and Global Head of Telekom Innovation Laboratories, officially opened up the contest and handed over one Wild Card. Teams of Startup Night had the opportunity to apply for the first direct ticket for the Innovation Expo Budapest. The jury of experts selected shopboostr from Berlin, CEO and Co-Founder Dimitri Haußmann received the ticket.Their solution increases conversion rates for web-shops by using big data analytics and behavioral-based algorithms to provide individual product- and purchasing incentives.
Innovation Expo Budapest – "You create. We connect"
For the first time, the applying teams have the chance to join a unique and invite-only event taking place in Budapest on November 12 this year. With the Innovation Expo a platform has been created to foster the exchange between the startup and the corporate world of Deutsche Telekom. Beside a spot on the expo the teams are invited to meet descision makers from Telekom's business units, venture units and National Companies. "For Deutsche Telekom Startups are an important source of impulses and we are always seeking for entrepreneurs. We are excited to see which bright minds we will meet at the Expo in Budapest." said Dr. Heinrich Arnold.
The 2015 Telekom Innovation Contest
The Telekom Innovation Contest was created in 2013 by Telekom Innovation Laboratories in Berlin, T-Mobile Poland and Magyar Telekom in Hungary. From 2014 on, the competition was also supported by all of Deutsche Telekom's incubators – hub:raum in Berlin, Krakow and Tel Aviv, along with Kitchen Budapest and UQBATE, a program for employees. Other national companies in the Telekom Group in Central and Eastern Europe also participate.
Image material of the winners and more information about the successful startups will be available soon here.
Original source: Deutsche Telekom