On 28-29 June, ADASIS AISBL held a special edition of its annual General Assembly with over 20 participants attending it in person in Brussels. The occasion was the celebration of the 20th-anniversary milestone and the most recent achievements of the organisation.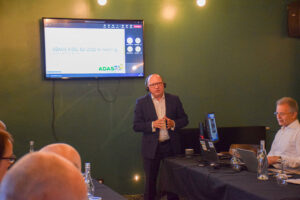 ERTICO CEO Joost Vantomme welcomed the participants cheering the outstanding anniversary accomplishment while recalling the long history of the organisation and its importance for ERTICO in realising European policy goals. ADASIS Chairman Raimund Varnhagen then opened the meeting by recalling how the first ADASIS Forum in 2002 represented a first-rate example of collaboration between various stakeholders with the goal of defining the appropriate interface for exchanging information between the in-vehicle map database, ADAS and automated driving applications. On this occasion, past chairmen of ADASIS, OEMs, navigation system and ADAS manufacturers as well as map & data provider representatives attended the two-day assembly, accentuating their willingness to strengthen their partnership.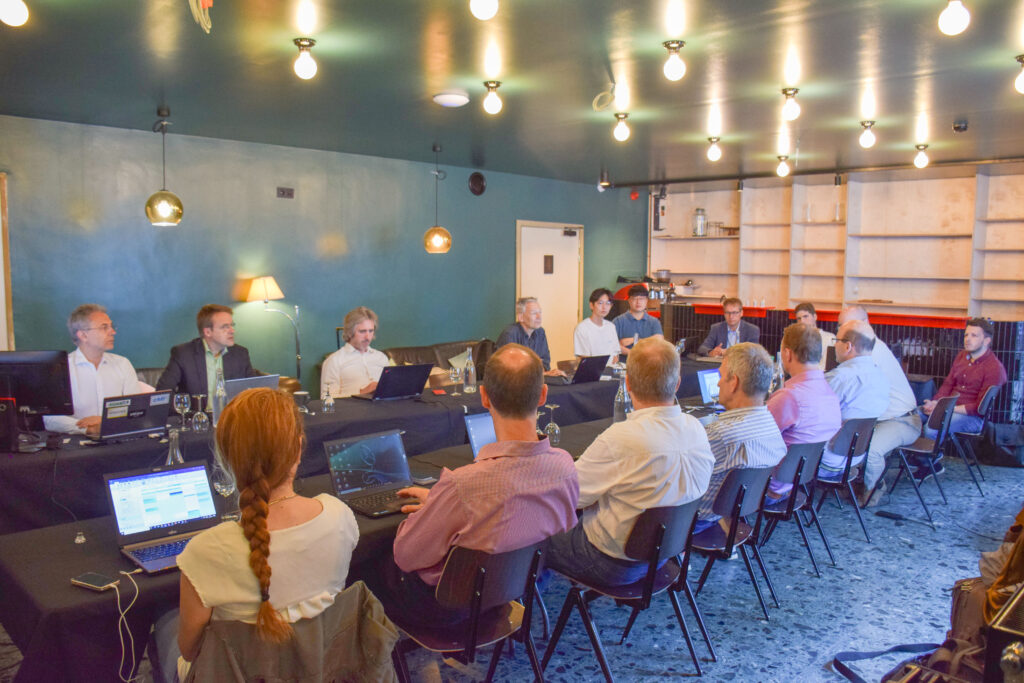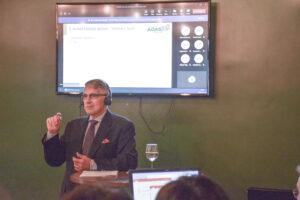 Guest speaker Michael L. Sena (see the picture below), one of the ADASIS Forum's founding members, kicked off the meeting by celebrating ADASIS' achievement remembering his own experience in computer-aided mapping and geographic information with the Association since 2002. He encouraged discussions on the next steps that ADASIS might take, considering the fast technological evolution of the mapping and automated transport sector.
Over 20 years, ADASIS has progressed thanks to the effort of all the actors involved, who celebrated with a team dinner.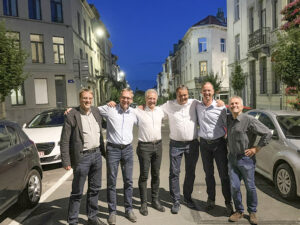 The ADASIS General Assembly was a chance for all members to present the latest advancements of their Working Groups and spark the debate about the future stages of the Organisation.
Follow the ADASIS website and the LinkedIn page to stay up-to-date on the upcoming activities of the organisation and its members. Are you interested in becoming a member of ADASIS AISBL? Get in touch with us by filling in this form.
(Coordinator, Jean-Charles Pandazis with former and current chairmen)