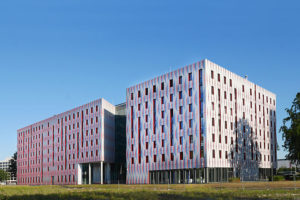 March 7 @ 9:00 am – 12:30 pm
CO-GISTICS and TM2.0 present – Moving towards an Intelligent Hinterland Transport Infrastructure
This workshop will provide an insight of how the next generation of road traffic management can be linked to the hinterland transport. The workshop will also present selected case studies of C-ITS deployment in logistics hubs such as ports and airports and cities. The event is co-organised by the European project CO-GISTICS and the innovation platform TM2.0 and is hosted by HOLM – House of Mobility and Logistics.
Confirmed speakers and participants in this event include public authorities, service providers, logistics companies and clusters, national road authorities, port and logistics hubs representatives.
The draft Agenda is available here. The participation to this workshop is free, but a registration is needed.