On 20-21 September, ERTICO – ITS Europe hosted its Think Tank event in Brussels with the participation of around 120 attendees including 60 of the Partner organisations.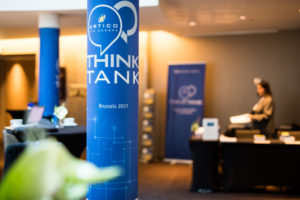 The event marked the 25th anniversary of ERTICO – ITS Europe within the European policy sphere. Since then, ERTICO has become an important partner and stakeholder for the transport community in Europe and beyond. Founded in late 1991 but officially operational in 1992, ERTICO – ITS Europe has grown from 15 to 120 member organisations covering the entire spectrum of the transport industry.
The Think Tank was shaped into five interactive sessions focusing on ERTICO Partnership's Vision 2030 for ITS and it included  four sessions built around ERTICO's current focus areas: Clean Mobility, Urban Mobility, Connected and Automated Driving, and Transport and Logistics. These areas represent the starting point for the future roadmaps around which all ERTICO Partnership activities will be developed.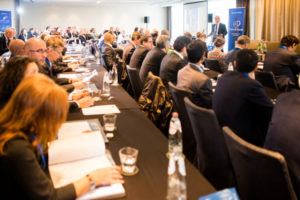 Khalil Rouhana, Deputy Director General for Communications Networks, Content and Technology at the European Commission gave the keynote speech, highlighted the need to mobilise the stakeholders, to channel financial support for large-scale testing and the need of regulatory measures to encourage the access and sharing of data and to address cyber security issues. "In Europe, we have problems in capitalizing our strengths", Mr Rouhana said.
Digitalisation, data, connectivity, electrification, traffic and travel management were some of the key topics highlighted in the different panels.
A large emphasis was given to Public Authorities as the engine to deployment of intelligent transport technologies and services. Public authorities could act as enablers, early adopters and partners providing their expertise and cooperating with the private sector.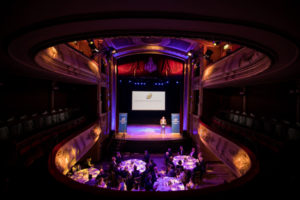 Celebrations for the anniversary continued in the evening with the Gala Dinner at the Theatre Vaudeville where the work of the pioneers in intelligent mobility and founders of ERTICO – ITS Europe was acknowledged with a special thank you trophy. Antti Peltomäki, Deputy Director General of DG Internal Market, Industry, Entrepreneurship and SMEs, opened the evening with a key note speech.
Pictures are available for download on the ERTICO – ITS Europe Flickr account.
The Think Tank event will be held once a year to engage Partners, gather the different sectors' opinion and foster discussion and cooperation.
Watch the video produced for the 25th Anniversary of ERTICO – ITS Europe.