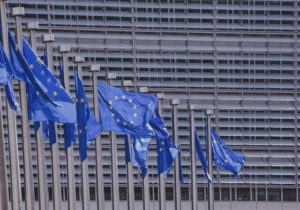 The  European Commission has adopted two new "off-the-shelf", i.e. "ready-to-use" financial instruments for ESI Funds investments, to ease access to funding for young businesses and urban development project promoters.
In the 2014-2020 period, the Commission is encouraging Member States to double their European Structural and Investment (ESI) Fundsinvestments used through financial instruments, such as loans, equity and guarantees, in line with the objectives of the Investment Plan.
Regional Policy Commissioner Corina Crețu said: "Financial instruments are an efficient way to invest in new ideas, businesses and in the talent of EU citizens while using less public resources. Their potential to mobilise private capital is huge, and it should be fully exploited when investing the ESI Funds."
Already compliant with the ESI Funds Regulation and State Aid rules, "off-the-shelf" financial instruments are designed to increase the take-up by Member States of revolving financial support rather than traditional grants, and to combine public and private resources.
Three instruments of this sort already exist.A risk-sharing loan, based on the sharing of risks between public and private resources, and a capped guarantee instrument, where public money acts as guarantee against default inside a bank's loan portfolio. Both instruments aim to provide SMEs with better access to finance. The third instrument is a renovation loan, for energy efficiency and renewable energy projects in the residential building sector.
On 11 June 2016, the Commission is launching two new instruments:
A co-investment facility to provide funding to start-ups and SMEs. This support will enable them to develop their business models and attract additional funding through a collective investment scheme managed by one main financial intermediary. Total investment combining public and private resources can amount to up to €15 million per SME. In the 2007-2013 period, SAS JEREMIE in the French region of Languedoc-Roussillon was an example of such a co-investment facility, using European Regional Development Fund (ERDF) resources to attract private capital and invest in high-tech SMEs in the region.
Urban development funds will support sustainable urban projects, in public transport, energy efficiency or the regeneration of urban areas, for example. Projects must be financially viable and part of an Integrated Sustainable Urban Development strategy. Total investment combining public and private resources can amount to up to €20 million per project. The support will take the form of a loan fund managed by a financial intermediary, with ESI Funds resources and a contribution of at least 30% from private capital. Such an Urban Development Fund has been developed in Pomorskie, Poland, in the 2007-2013 period.
Original Source: European Commission