1st International Conference of ICV Roadmaps
August 2, 2022 @ 7:30 am

-

11:00 am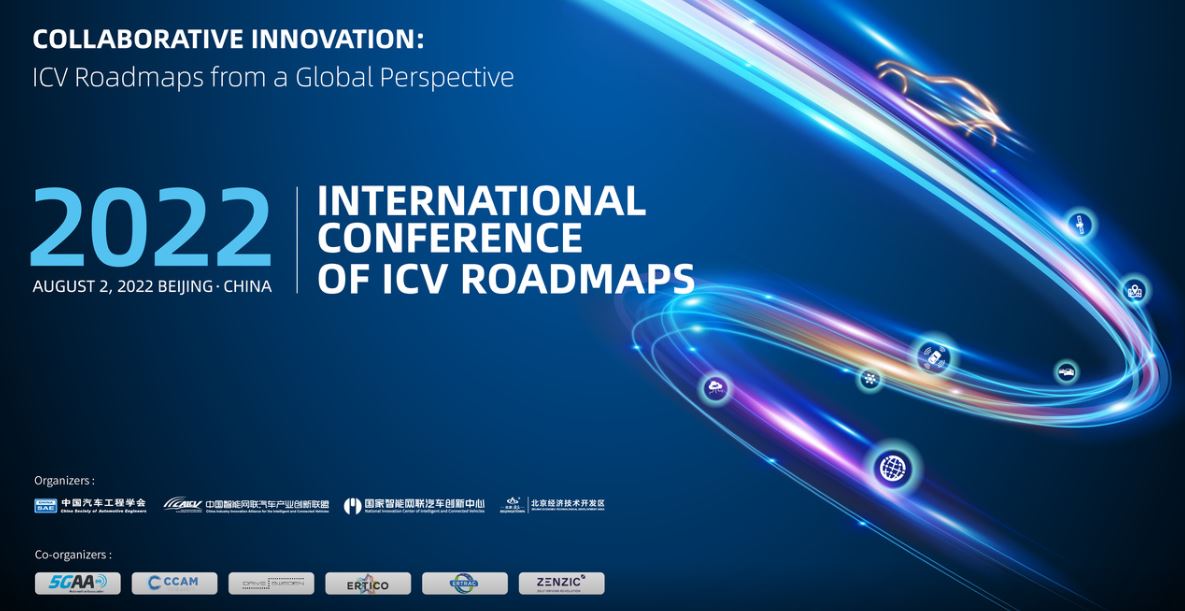 In recent years, organisations and governments from China, Europe, Japan, the US and other countries and regions have released diverse ICV roadmaps. To promote international communication, conduct joint research, and boost multi-lateral collaboration among the different roadmaps, the International Communication and Cooperation Committee of ICV Roadmaps was officially established on June 7th. Following the official establishment of the committee, the 1st International Conference of ICV Roadmap will take place on Tuesday 2 August from 13:30-17:00 (GMT+8), 7:30 – 11:00 (CET). This also marks the 1st open activity of the committee, inviting its members to present their respective roadmaps and hold a roundtable discussion about the global ICV development path and multi-lateral cooperation within this co-operation initiative.
"I am pleased to serve as a member of the Advisory Board of this new international forum", says Joost Vantomme, ERTICO CEO. "ICV (= CCAM in Europe) has many challenges across the world going from research, policy & legislation, standardisation, piloting and deployment. A good understanding of the roadmaps in the EU, USA, Japan, China and beyond is invaluable. ERTICO is pleased to co-organise this setting and to enhance the joint understanding of the challenges of connected and automated mobility. Again an example of how we connect the dots".
The committee is sponsored by China Society of Automotive Engineers (CSAE) and China Industry Innovation Alliance for Intelligent and Connected Vehicles (CAICV), together with organizations and enterprises all around the world, including 5GAA, ACEA, BMW, CAAM, CAERI, CAICT, CATARC, Changan Auto, CICT, DFM, Drive Sweden, ERTICO, ERTRAC & CCAM Partnership, FISITA, GAC Motor, GM, Huawei, KSAE, RIOH, RIRS, SAE International, TRB, VDA, Volkswagen and Zenzic, etc.
Theme: Collaborative Innovation: ICV Roadmaps from a Global Perspective
Date & Time: 2 August 2022, 13:30-13:50 (GMT+8), 19:30 – 19:50 (CET).
Access the full agenda here and join the event online through this link.