24th International Technical Conference on the Enhanced Safety of Vehicles (ESV)
June 7, 2015 @ 10:00 pm

-

June 11, 2015 @ 9:59 pm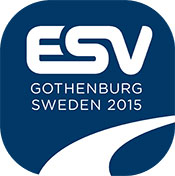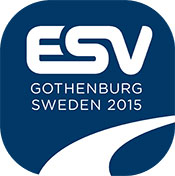 The 24th International Technical Conference on the Enhanced Safety of Vehicles (ESV) will be held in Gothenburg, Sweden on June 8-11, 2015. ESV2015 is hosted by Swedish Transport Administration and SAFER Vehicle and Traffic Safety Centre. The ESV conference is internationally focused on vehicle safety and is supported by the U.S. Department of Transportation (DOT) National Highway Traffic Safety Administration (NHTSA), and many other participating Governments across North America, Europe and Asia-Pacific regions.
The conference program will be offering Plenary Session, Special Workshops on Automated Vehicles and Integrated Safety, Technical Sessions on a variety of safety topics, Exhibition, Ride & Drive demonstrations of future safety technologies, and Technical Demos.
The ESV2015 theme "Traffic Safety Through Integrated Technologies" will permeate the whole conference.
Registration is now open!
Learn more about the conference at www.esv2015.com