5GMETA Hackathon: Registrations are open
March 29, 2022

-

March 30, 2022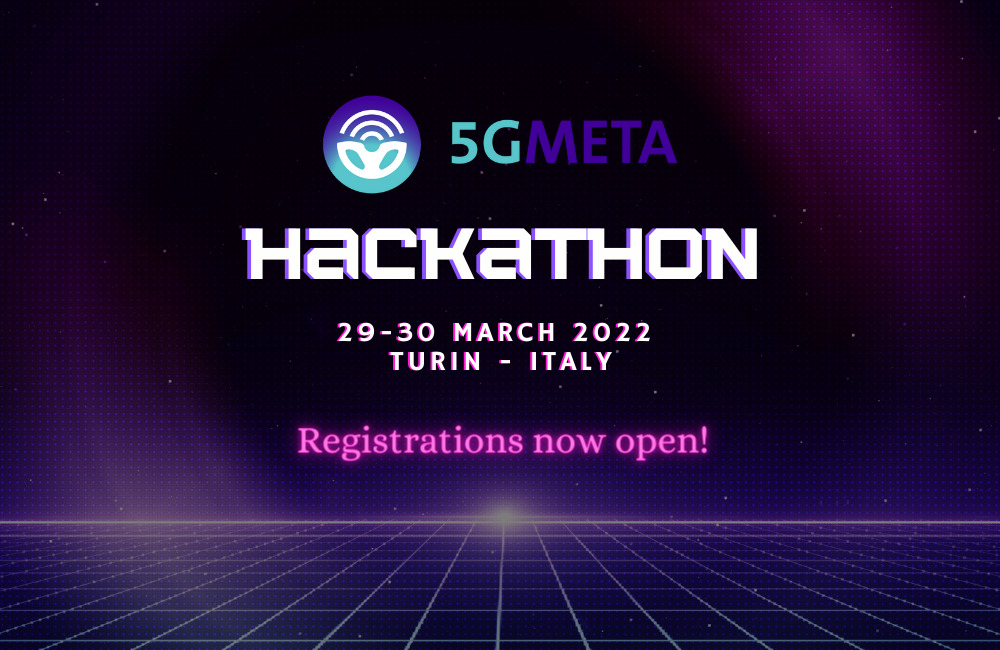 5GMETA is delighted to announce that the registrations for its first Hackathon are now open! The 5GMETA Open Platform aims to leverage car-captured data to stimulate and facilitate innovative products and services while feeding them the data in a configurable manner. As a result, 5GMETA will empower the automotive ecosystem from industry players to new entrants, granting access to interoperable car-captured data.
If you are an innovator who has innovative business solutions for tomorrow's mobility, join the 5GMETA Hackathon from 29 to 30 March in Turin – Italy. The three best solutions will be awarded a total prize of €5,000 and all the teams will gain access to mentors, tutors, investors, and industrial stakeholders.
The 5GMETA Hackathon is organised in partnership with the international business convention Vehicle & Transportation Technology Innovation Meetings (VTM). VTM is a new mobility technology event that brings together the vehicle and transportation community. From vehicle manufacturers and tier suppliers to mobility decision-makers, disruptive technology entrepreneurs, and solution providers, different players in the industry meet at VTM.
For any questions about the Hackathon and registrations, please contact us at hackathon@5gmeta-project.eu
5GMETA project is co-funded by the EU's H2020 Research and Innovation Programme under Grant Agreement No 957360.