BUS2BUS – political congress, exhibition, marketplace and Future Forum – maps opportunities for the bus and coach industry
April 25, 2017

-

April 26, 2017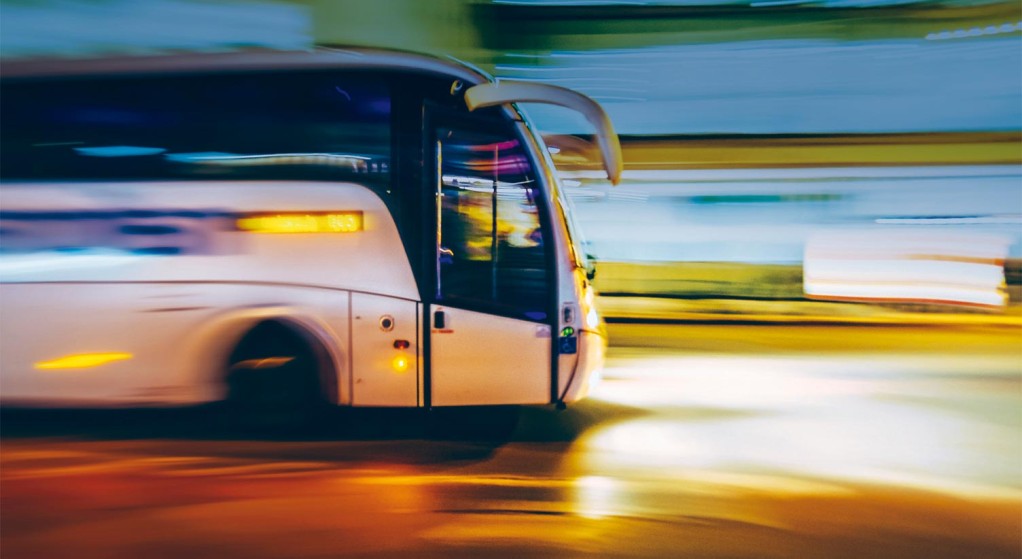 BUS2BUS 25-26 April 2017 – the Berlin based trade fair for bus and coach – this year addresses key opportunities for Europe's bus and coach industry, bringing together business, technology and policy in a unique forum to set the agenda for change.
Policymakers and bus and coach transport companies will jointly define the guiding principles that shape the mobility of the future and together explore digital transformation strategies. With Europe's bus and coach industry in flux and the forthcoming Federal Elections in Germany, BUS2BUS is a strategic platform for the sector to debate a plan of action.
Supported by IRU – the global road transport organisation – and with backing from conceptual sponsor, German Bus and Coach Operators Association (bdo), the BUS2BUS congress, Future Forum and exhibition takes place on 25-26 April 2017 and is organised by Messe Berlin. In addition to being present at the trade fair, IRU will run two workshops at the Future Forum, focused on long distance coaches and coach tourism.
Oleg Kamberski, IRU Head of Passenger Transport, said, "IRU is very pleased to be supporting BUS2BUS and to be playing an active part in the event's Future Forum. BUS2BUS will provide an excellent opportunity for the various actors from the bus and coach industry to come together and debate the future of our business. The discussions will certainly provide valuable input into IRU's current work on a 2030 vision."
As a combined trade fair, congress and Future Forum, BUS2BUS provides national and international visitors with a platform to discuss new business approaches and the building of cross-industry partnerships, while showcasing new bus innovations in static displays as well as in action.
Christiane Leonard, Vice-President of IRU Passenger Transport Council (CTP) and General Secretary of bdo emphasises, "IRU's engagement highlights the relevance of BUS2BUS as the new leading trade fair for the bus and coach industry. We are looking forward to this unique high-level event in Berlin, where the most relevant political stakeholders will discuss the current challenges but also envision the future with representatives from the bus and coach industry."
BUS2BUS offers small and medium sized companies, in particular, valuable leadership in the light of recent challenges. These include reductions in the scope of private operators to enter public transport markets, bureaucracy caused by the Package Travel Directive and the Posting of Workers Directive and demands for introducing road user charges for coaches.
For more information, please click here.
Contact
Stuart Colley
Manager – Communications & Events
+32-2-743 25 84 (direct)
+32-476-04 92 23 (mobile)
stuart.colley@iru.org
Maria Dinis
Communications & Events Officer
+32-2-743 26 01 (direct)
+32-492-58 72 67 (mobile)
maria.dinis@iru.org
Notes to editors
About IRU
IRU is the global industry association for road transport, driving the sustainable mobility of people and goods across the planet. Founded in 1948 to help rebuild trade across a war-torn Europe, IRU is today an independent international organisation active in more than 100 countries on every continent. www.iru.org
About bdo
The German Bus and Coach Operators Association (bdo) is the leading association of the German bus sector and represents the interests of private and medium-sized companies in the area of local transport, bus and long-distance buses, both politically and publicly. www.bdo.org