Deadline for paper submission for SOLI International Conference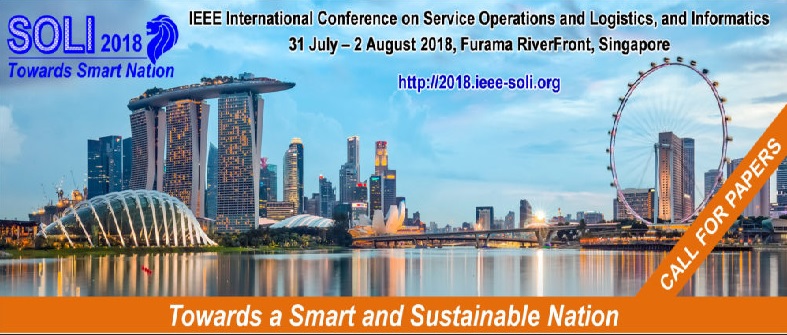 The 2018 IEEE International Conference on Service Operations and Logistics, and Informatics (SOLI 2018) will be held on 31 July – 2 August 2018 in Furama RiverFront, Singapore, jointly organized by IEEE Singapore RFID Chapter and IEEE Singapore ITSS Chapter.
Service science, service operations, logistics, and informatics are playing an increasingly important
role in today's world economy. Information and communications technology provides cyberinfrastructure
and platforms to achieve more efficient and productive services operations. New
types of service offerings are also emerging to meet the needs of Smart Nation. This conference
will provide an exciting opportunity for the academic and industrial communities to address new
challenges and share solutions, and discuss future research directions towards a Smart and
Sustainable Nation.
For more details and the list of topics, please click here.
The Hard Paper Submission Deadline has been extended to 30 April 2018 to allow more prospective authors to submit their papers.
The topics of interest are mainly divided into two fields:
1. Information Technologies Solutions & Services
2. RFID technologies