Digitalisation of road transport in Europe
March 25, 2021 @ 9:30 am

-

12:00 pm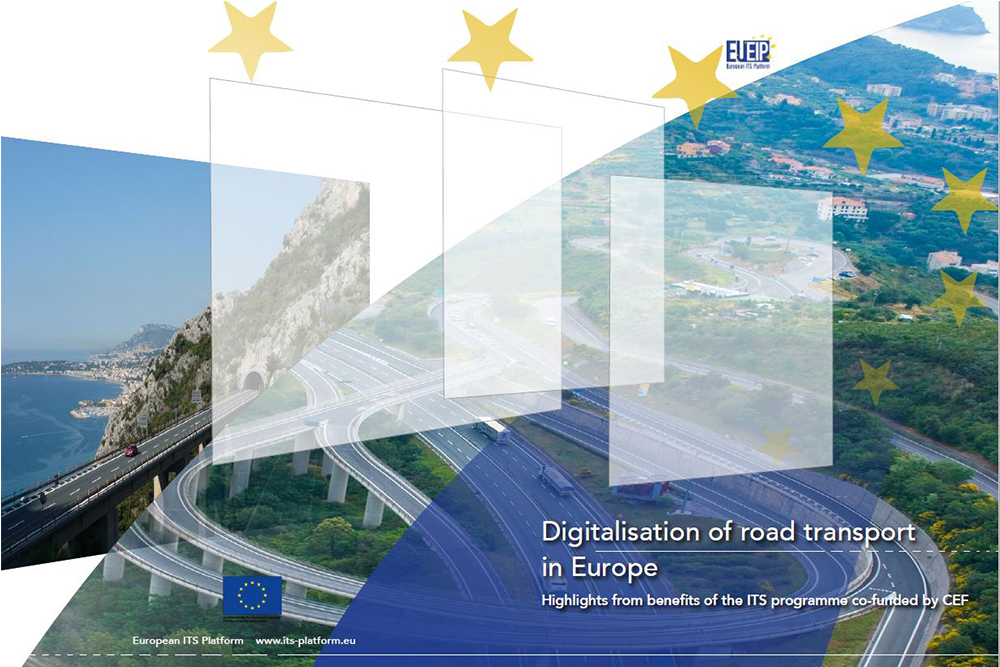 Throughout the course of its own studies, the European ITS Platform (Evaluation Group), in conjunction with ITS Corridors and experts in the field, have developed a suite of tools and guidance designed to nurture a harmonised approach to the Evaluation of ITS. The ITS Corridors have in-turn adopted this approach, which has helped to make the benefits of ITS investments across Europe more consistent, more comparable and more visible.
Initial Corridor results based on this commonly adopted approach are now presented in a single source – the Digitalisation of Road Transport in Europe book – which contains an overview of the overall impacts and benefits of co-funded ITS investment.  ITS systems and services increase the performance of hard infrastructures, such as roads. They can do so for all policy goals: safety, mobility, the environment and climate change. At the same time they provide the data and services for the digitalization of the Core Network Corridors, the comprehensive TEN-T and other networks including urban, building the Single European Transport Area and integrating with the society-wide digitalization.
The evaluation of the ITS Corridor projects of the CEF programme, already covering almost all of the CNCs, shows that the specific systems implemented are effective and have a good ROI. Being just a limited subset of what is, or has been implemented nationally, the absolute figures presented in the book therefore may be significantly higher for all of Europe. In future programmes, with higher levels of harmonisation and integration and an ever-increasing level of digitalisation the contribution to European and national policy goals will be substantial.
Dr Johanna Tzanidaki, Director of Innovation & Deployment at ERTICO – ITS Europe will talk about future priorities for traffic management and safety in Europe.
Register for this webinar here.