Empowering mobility with secure and accessible data
June 3, 2020 @ 2:00 pm

-

4:00 pm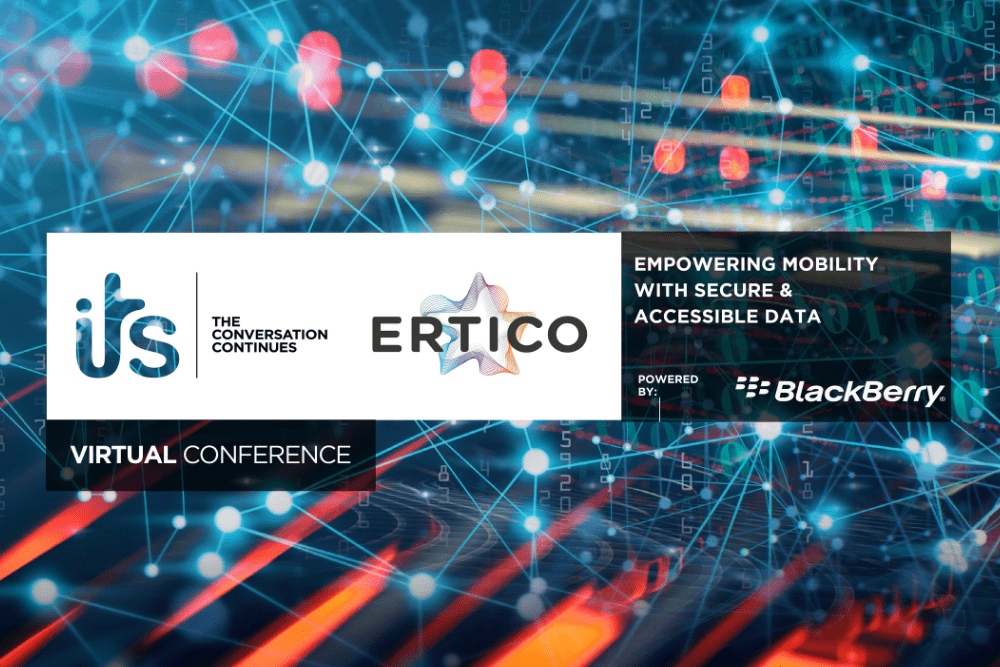 Data-driven innovation will bring enormous benefits for citizens in the area of mobility and it will reshape the way we produce, consume and live. ERTICO is organising a two-day virtual conference supported by its valued Partner BlackBerry to promote the discussion between the private and the public sector on needs, requirements, business bottlenecks and safety concerns in data-powered mobility.
The European Commission, in its European Strategy for Data published earlier this year refers to the establishment of the Common European Mobility Data Space that will position Europe at the forefront of the development of an Intelligent Transport System. Discussions and debates about the future of mobility continue and are more topical than ever. Due to the global health crisis caused by COVID-19, transport policy is being re-visited and re-shaped both in Europe and globally. This dialogue is being intensified during the temporary 'pause' experienced by the transport sector due to COVID-19.
This Virtual Conference Empowering mobility with secure and accessible data will address the issues that are underpinning the effectiveness and safety in mobility and the existing mobility schemes currently available and it will discuss the potential for clean mobility at a time when priorities for decision-makers and users might be changing. A new mobility paradigm is being created out of necessity (our urge to move vs our need to be safe) and the plans of the European Commission to proceed towards common European data spaces along with the discussion on stakeholder cooperation in data sharing has to finally yield results.
Four distinct panels will tackle these issues with distinguished speakers providing a clear direction on the new and innovative developments taking place in the mobility sector. The Virtual Conference will take place on 3 and 4 June 2020 from 14.00-16.00.  There will an opportunity for participants to pose questions to the Speaker panels.
The Virtual Conference:  Empowering mobility with secure and accessible data is organised in the context of ERTICO's efforts to support the continued ITS conversation and the voice of the ERTICO Partnership.