European Mobility Challenge: Finalist Pitch
June 26, 2020 @ 3:00 pm

-

4:30 pm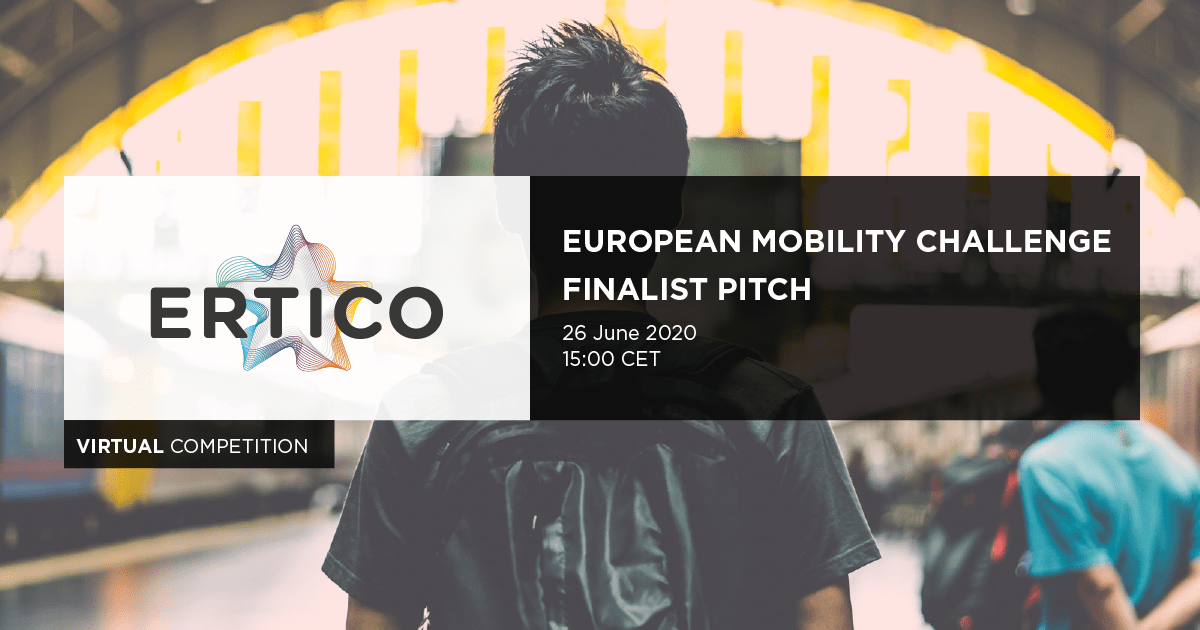 ERTICO is excited to announce the three finalists of the European Mobility Challenge, a competition where graduate students from European universities find the solutions to real-world mobility problems in cities and win the chance to represent Europe at the Global Challenge competition.
"ERTICO and its Partners are committed to supporting young talent in mobility by giving them the opportunity to present their innovative ideas to the established transport community in the common goal of making tomorrow's mobility more sustainable and inclusive", said Irina Patrascu-Grant, Partnership and Communications Director ERTICO – ITS Europe and Head of the European Selection Committee for the European Mobility Challenge.
Three finalists from a team of students representing a range of European universities including Gheorghe Asachi Technical University of Iaşi, Romania; University "POLITEHNICA" of Bucharest, Romania and University of Bologna, Italy were selected by a jury of experts from the smart mobility sector, that included European institutions, cities, the traffic and transport industry, user and ITS associations, and the research community.
"I was impressed to see that all the student teams have a deep awareness about the problems linked to smart mobility.  Their solutions showed a high level of originality and in my opinion could be possible solutions to tackling the challenges for the future of mobility and urban logistics", said Professor Maria Pia Fanti, University of Bari.
"It is amazing to see how holistically the student teams have analysed the problem and with what creativity, the solutions have been developed. This is an innovative strength that we should definitely continue to promote", said Sascha Westermann, City of Hamburg.
"I really enjoyed being on the panel of judges for the European Mobility Challenge and having the opportunity to read so many smart, well researched and courageous proposals for improving mobility.  The depth of research of several of the proposals equalled those of established professionals.  I hope the students continue their commitment to pushing through innovation despite potential obstacles they might meet as they enter the workplace.  This Challenge is an excellent way of encouraging fresh thinking and demonstrating to students that their studies are closely connected with the real world of mobility", said Jennie Martin, ITS UK.
The three finalists will pitch their innovative transport ideas in a dedicated virtual session on 26 June, hosted by the ERTICO Academy.
_____________________________________________________________________