ERTICO presents ITS Toulouse 2022 at Intertraffic Amsterdam
March 29, 2022

-

April 1, 2022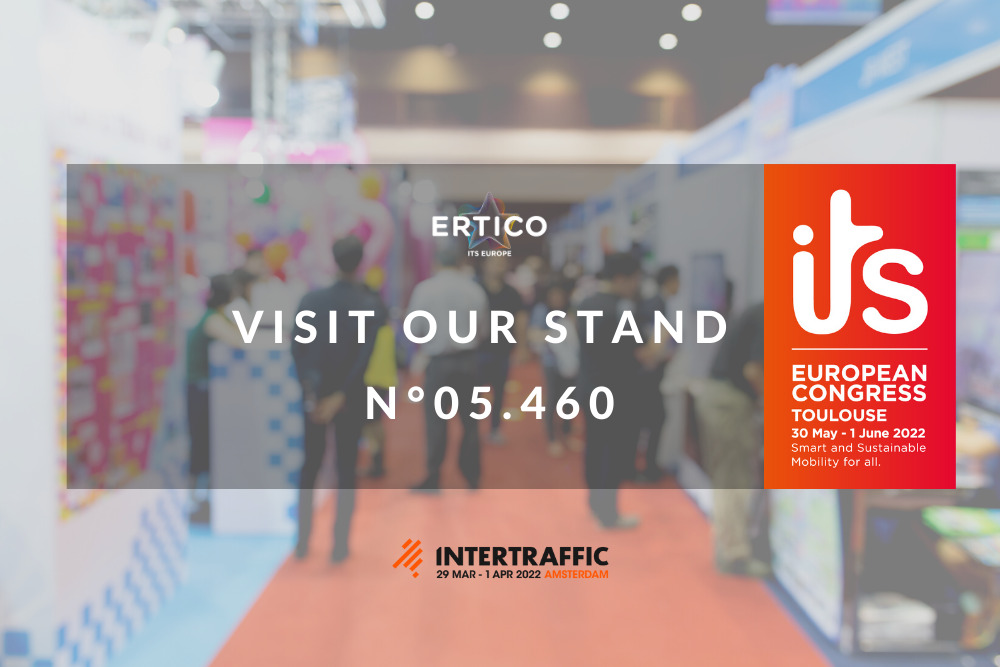 From 29 March to 1 April 2022, ERTICO will present the next ITS European Congress under the theme 'Sustainable and Smart Mobility' together with the host Toulouse Metropole at Intertraffic Amsterdam. With less than three months before the ITS European Congress kicks off, we look forward to welcoming the visitors to our stand  

05.460

.Since its launch in 1972, Intertraffic Amsterdam has become the platform of choice for professionals from around the world to meet. For ERTICO, this is a great opportunity to showcase our unique public and private partnership and discuss the upcoming ITS European Congress in Toulouse, taking place 30 May -1 June 2022.
What you can expect
We invite visitors to discover the ERTICO Partnerships but also to take this opportunity to learn more about our Projects within the four focus areas. Visitors will also be able to ask any questions about the ITS Toulouse 2022 with the Congress team and Toulouse Metropole. We will explain everything you need to know about the sponsorship and exhibition opportunities. Join us to experience the latest solutions for today's challenges with all the experts in the field and do not miss this chance to discover the latest trends in infrastructure, traffic management, smart mobility, road safety and parking.
We look forward to welcoming you!