EUROPEAN CONFERENCE Results from road transport research in H2020 projects
March 29, 2022

-

March 30, 2022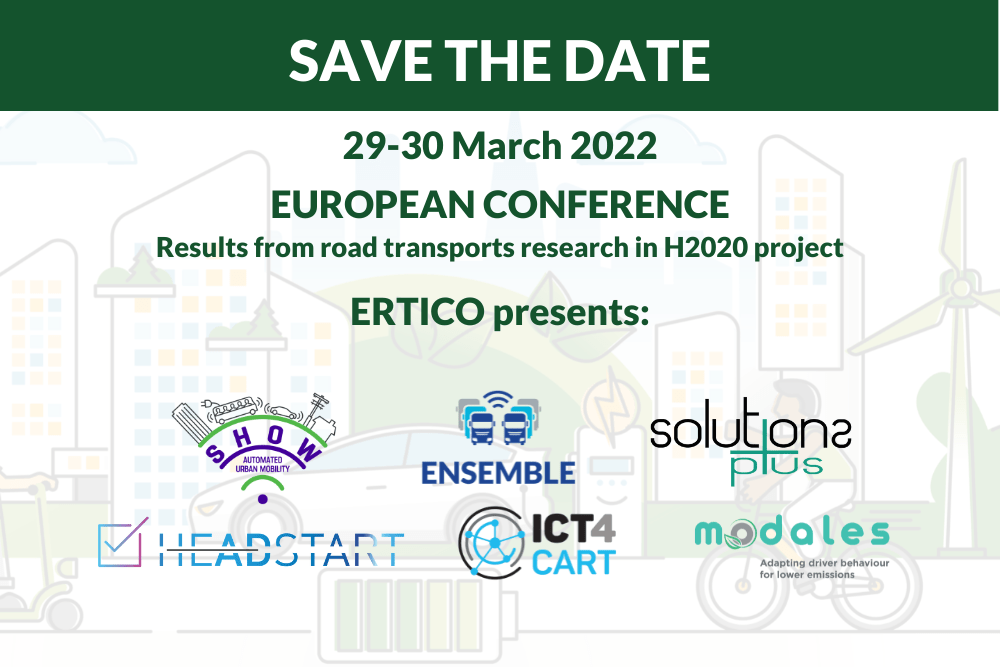 Six of ERTICO' Partnership Projects have been selected to be presented at the EUROPEAN CONFERENCE Results from road transport research in H2020 projects in Brussels from 29th to 30th March 2022.
The Conference is organised as a physical event by the European Commission, ECTRI, the CCAM PPP and the 2Zero PPP. It gathers selected H2020 funded projects on road transport related areas of Green Vehicles, Urban Mobility, Logistics, Intelligent Transport Systems, Safety, and Automated Road Transport. With a strong focus on scientific achievements, the selected projects will give you an overall picture of the achievements of EU funded research. They contribute too to identifying the next steps needed to reach the overall EU transport policy objectives and to bring benefits to the environment, economy, and European society overall.
The registration for the event is now open: Register here.
You can browse through the programme and see which are the projects selected to present their results this year. The ERTICO partnership projects presenting their results are:
ICT4CART and Solutionsplus on 29 March (11.20-12.25)
MODALES, ENSEMBLE, SHOW, Headstart on 30 March (14.30-16.10)