EUROPEAN SUSTAINABLE ENERGY WEEK
June 18, 2019

-

June 20, 2019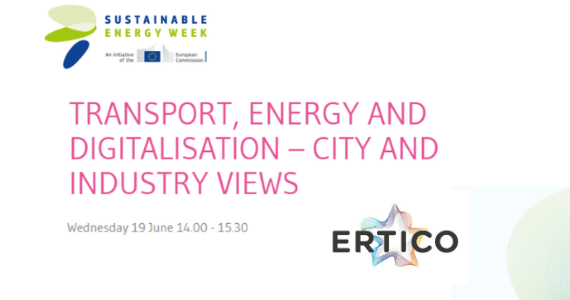 From 18 to 20 June, public authorities, energy agencies, industry associations, businesses and civil society organisations will gather in Brussels for the 2019 European Sustainable Energy Week (EUSEW), a three-day policy conference dedicated to renewables and efficient energy use in Europe.
The conference will feature a wide variety of sessions, organised by the European Commission and energy stakeholders, among which ERTICO – ITS Europe, who is co-organising the session "Transport, energy and digitalisation – City and industry views" together with EUROCITIES, ORGALIM and UNIDO.
Don't miss this session on Wednesday 19 June 14.00 – 15.30!
Don't miss this opportunity, find out more about the TRANSPORT, ENERGY AND DIGITALISATION – CITY AND INDUSTRY VIEWS session here.
Registrations are open, and the agenda will be confirmed soon.