Fit for 55 Evening Summit
March 15 @ 6:30 pm

-

8:30 pm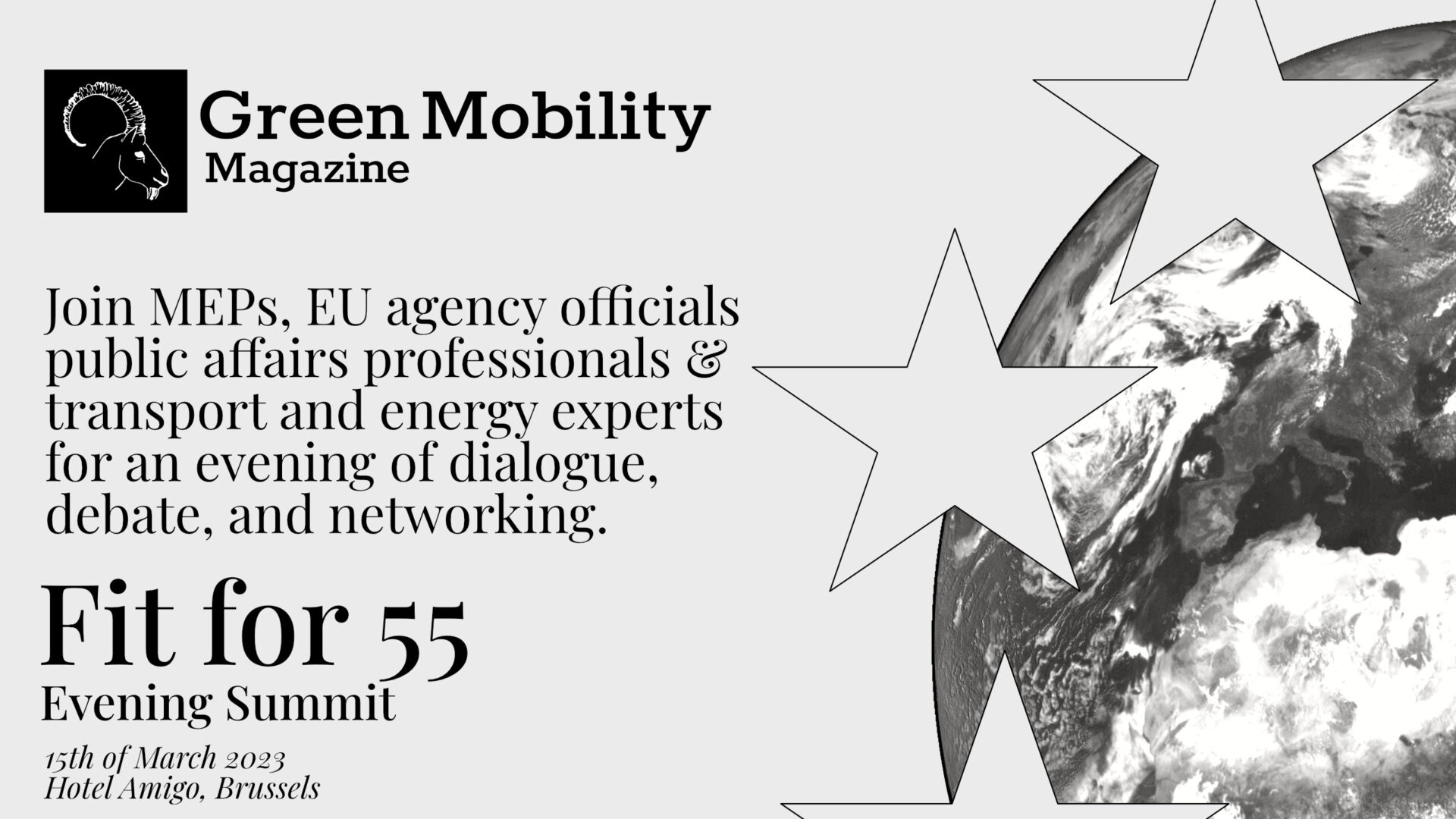 Transportation accounts for up to a third of Europe's total carbon emissions. The non-CO2 effects of transport emissions, combined with the technological and policy challenges associated with the sector's mitigation and reduction of emissions makes decarbonising transportation uniquely challenging.
Europe has sought to face this challenge through a package of measures derived from the European Climate Law, the European Green Deal, and the Fit for 55 package of measures. The methods and methodologies through which the European Union has conceived and introduced  transport emissions-beating measures must still be debated, discussed, understood, and explained; Issue II of the Green Mobility Magazine and the Green Mobility Magazine Fit for 55 Evening Summit will attempt to achieve these goals.
The Evening Summit will provide magazine contributors, esteemed guests, sustainability experts, and transport professionals the opportunity to connect and to discuss Fit for 55, green mobility, energy, and current affairs during a high-level cocktail reception.
Summit attendees can expect to debate and discuss current issues, exchange their thoughts on Issue II of the Green Mobility Magazine, and benefit from unmatched insights from our partners and a headline speaker.
Register here.