Future Mobility Webinar Series by Ubiwhere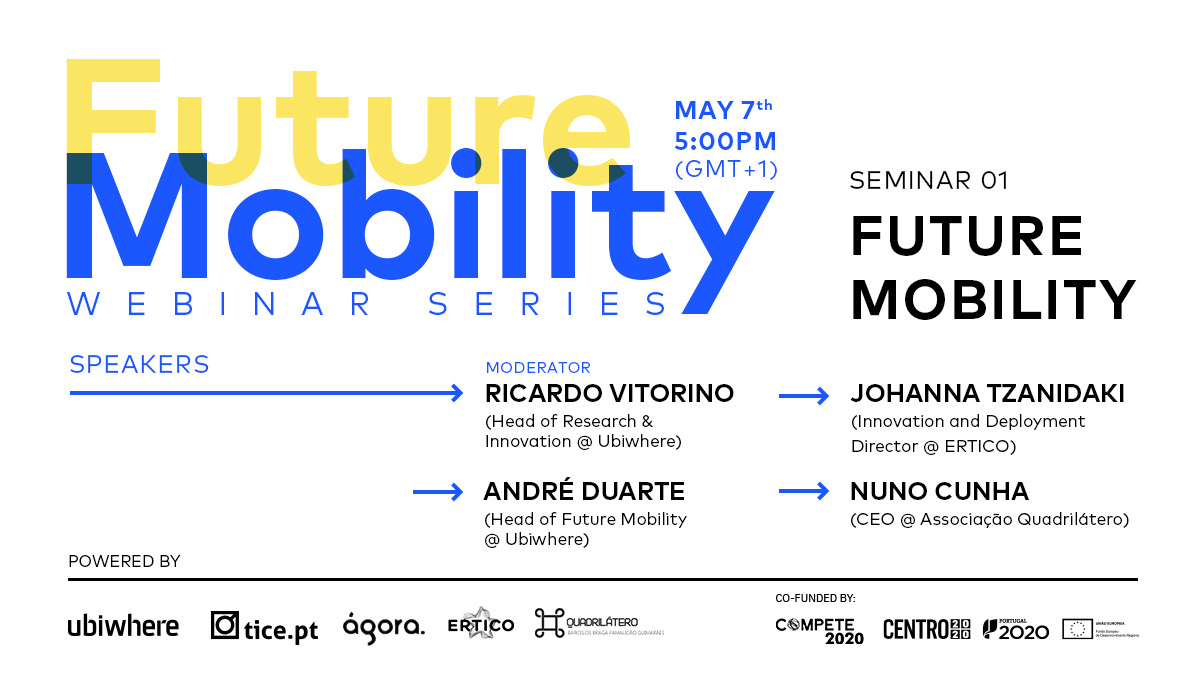 Throughout the month of May, there will be several sessions, in which the main topics on this theme will be addressed by renown national and international guest speakers.
The first webinar will take place on May 7th, at 5:00 PM (GMT+1) and will focus on the discussion of what the Future of Mobility will be. The session will include the intervention of Dr Johanna Tzanidaki, Innovation and Deployment Director at ERTICO, André Duarte, Head of Future Mobility at Ubiwhere and Nuno Cunha, CEO of Associação Quadrilátero. Ricardo Vitorino, Head of Research and Innovation at Ubiwhere, will be the session's moderator.
Considering that cities are becoming smarter, the panel of speakers will jointly identify which are the main challenges that mobility brings, how mobility is expected to be able to respond to the needs of citizens and discuss what will be the ideal vision of smart mobility in the future. Existing case studies in the European panorama that stand out in this area will also be presented, highlighting all the potential that a more connected future is capable of providing.
People interested in taking part in these sessions may sign up here without any cost.