iMobility Forum Plenary meeting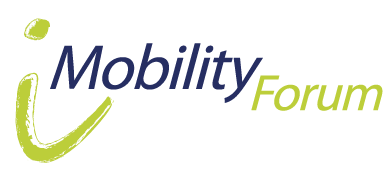 The 6th  iMobility Forum Plenary Meeting will be held on Wednesday, 21 October at the Diamant Conference Centre, Brussels under the theme 'Automation: Impact for Vehicles, Infrastructure and Users'.
About the Topic
The iMobility Forum is working towards safe, smart and clean road mobility via the large-scale deployment of intelligent vehicle and infrastructure systems in Europe in the context of the Digital Agenda for Europe, EU ITS Action Plan and ITS Directive. The biannual iMobility Forum Plenary Meeting is the opportunity for all stakeholders involved in intelligent mobility to get together, and learn about and discuss the progress and achievements of the iMobility Forum.
Emerging vehicle solutions have the potential to transform travel experiences for end-users on the one hand and freight transportation on the other hand. The role of transport data and the trend towards automation will be discussed from diverse perspectives (i.e. users, suppliers, OEMs, transport/freight operators, authorities). Connectivity and automation, is one of the core topics in order to maximise benefits for the transport system. The road to fully-automated cars, however, is likely to be long and beset with concerns about legislation, data sharing, HMI, safety, and liability. The outcome of the panel discussions will feed into the on-going work of the Automation WG of the iMobility Forum which is expected to deliver final recommendations for the deployment of Automation in the EU but also provide new research opportunities and priorities for Automation.
Registration
To register for the event, please click through!
Agenda
To view the latest version of the agenda please click through!
For more information on iMobility please check http://www.imobilitysupport.eu/