ITS World Congress Hamburg
October 11, 2021

-

October 15, 2021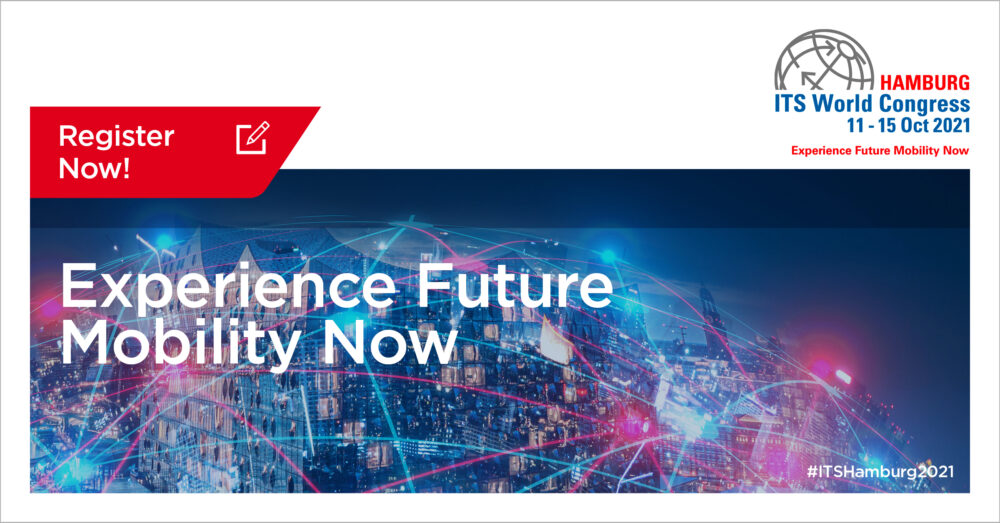 The ITS Congress is the biggest event focused on smart mobility and the digitalisation of transport. Every year, ERTICO organises an ITS regional or World Congress in Europe. The Congresses are the yearly celebration of smart mobility: they underline the importance of Intelligent Transport Systems (ITS), particularly in cities and regions where they are hosted and are important channels to raise awareness of smart mobility solutions among policymakers, experts and the general public. They include live sessions where industry experts present the latest developments in ITS, a showcase of cutting-edge technology and an exhibition space.
The Congresses offer stakeholders and patrons the ultimate platform to meet with industry influencers, discuss ideas and initiatives, make new contacts and promote their businesses by taking part in a range of activities.
The 2G sanitary plan
'Thanks to this format, visitors to the Congress can interact more freely in a safe and secure environment, enabling the networking that we have missed for so long. Everyone can enjoy the full Congress experience including the high-level programme, technical sessions, exhibition, demonstrations, technical visits, to name but a few of the highlights.' says Jacob Bangsgaard, ERTICO CEO.
Under the 2G format, all attendees will need either to be fully vaccinated with one of the 4 EU recognised vaccinations (Moderna, Pfizer/BioNTech, Janssen/Johnson&Johnson and Oxford/AstraZeneca) or have proof of full recovery from COVID-19 (presentation of a valid vaccination certificate and/or proof of COVID-19 recovery). According to Harry Evers, Managing Director, ITS Hamburg 2021 GmbH, 'With these 2G rules, participants can exchange ideas and network more freely, which creates a real ITS World Congress atmosphere.'
Learn more about the ITS World Congress in Hamburg.
Discover the Programme at a Glance.
Register here.