Kazan Digital Week 2021 Forum Webinar 'ITS as a tool for digital mobility'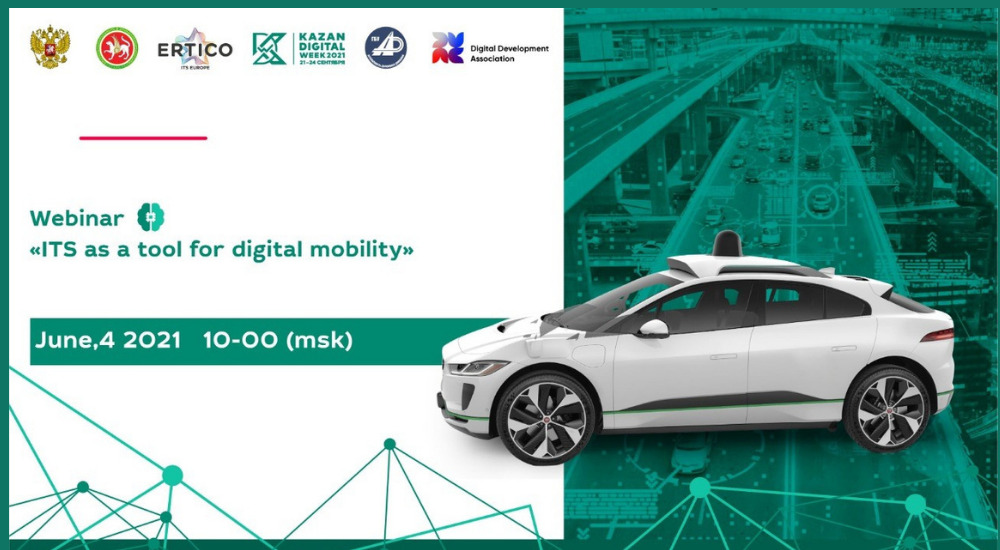 KAZAN DIGITAL WEEK 2021 Forum webinar which will take place on June 4, 2021. This webinar is a part of a series of webinars and it will focus on the key topic "ITS as a tool for digital mobility".
We will discuss the issues of intelligent transport systems and the latest developments in the area from leading key players in the transport industry, representatives of government and business. We are pleased to meet you on June 4, 2021 at 10:00 (Moscow time) at our online event, which will present topics of intelligent transport systems developing to ensure digital mobility in modern cities.
More information can be found here: https://kazandigitalweek.com/events/anons-vebinara-its/ 
Stream link: https://www.youtube.com/watch?v=ojMqVMR6Jwc.