Public workshop on creating a common European mobility data spaces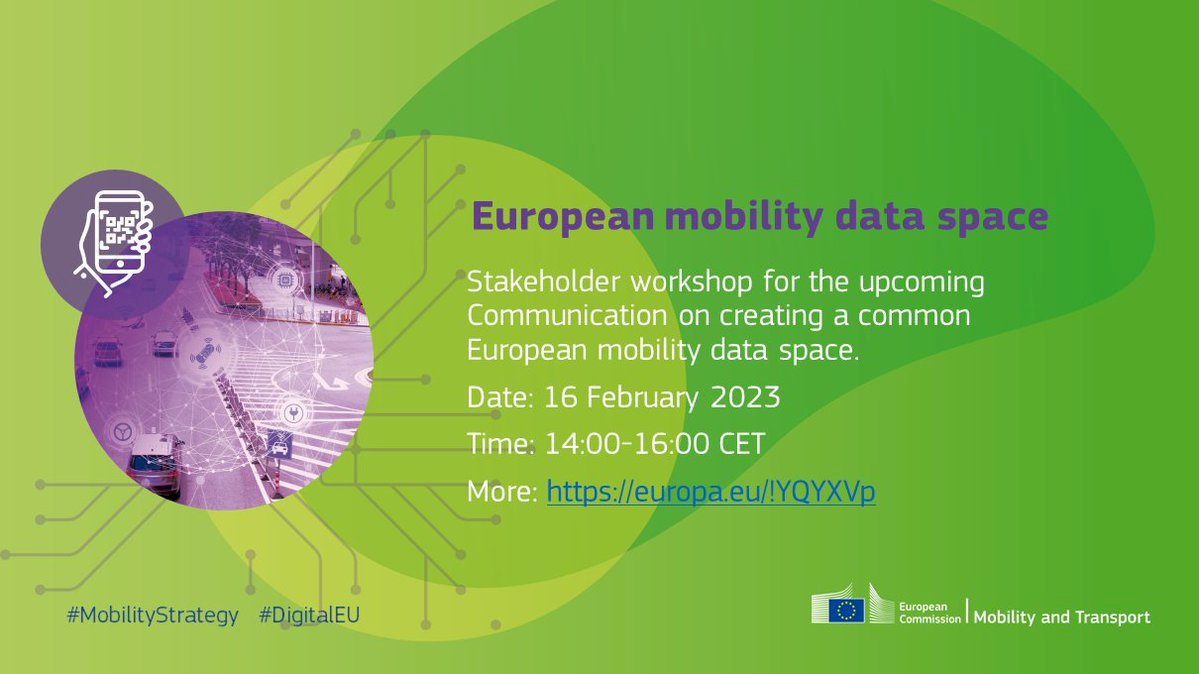 On 16 February 2023 (14:00-16:00 CET) the European Commission will organise a stakeholder workshop via videoconference for the upcoming Communication on creating a common European mobility data space (EMDS).
More information on the initiativeSearch for available translations of the preceding linkEN•••.
During the workshop, the Commission will present an overview of the feedback received during the Call for Evidence and the state of play of the EMDS Communication. Project partners of the Coordination and Support Action PrepDSpace4Mobility will also issue an update of the project. Participants will be able to provide input or ask questions relevant to these initiatives.
If you are interested in participating in the workshop, please register by 14 February 2023. The Commission reserves the right to limit participation to the meeting if needed. Accepted participants will receive a formal invitation one day before the workshop.
Source: European Commission