Public workshop on creating a common European mobility data space
February 16 @ 2:00 pm

-

4:00 pm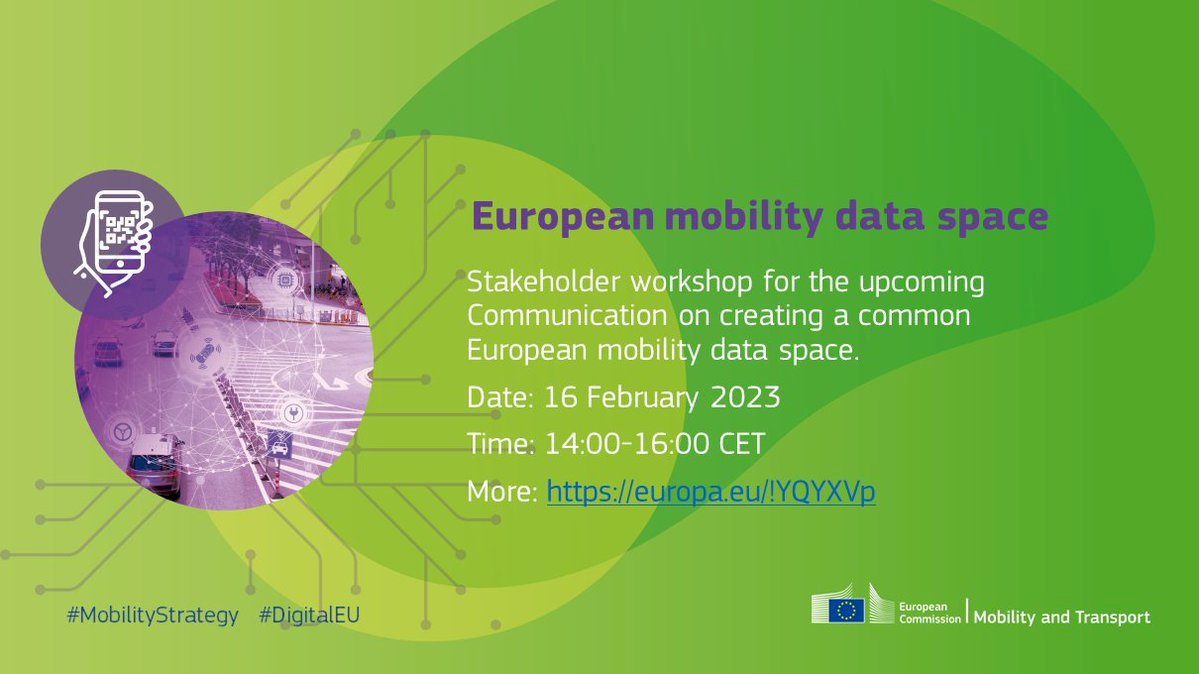 On 16 February 2023 (14:00-16:00 CET) the European Commission will organise a stakeholder workshop via videoconference for the upcoming Communication on creating a common European mobility data space (EMDS).
During the workshop, the Commission will present an overview of the feedback received during the Call for Evidence and the state of play of the EMDS Communication. Project partners of the Coordination and Support Action PrepDSpace4Mobility will also issue an update of the project. Participants will be able to provide input or ask questions relevant to these initiatives.
The public workshop is being organised under the CSA of PrepDSpace4Mobility, for which ERTICO is a consortium partner. The Coordination and Supporting Action aims at laying the foundation for a secured and controlled way of pooling and sharing mobility data across Europe's common European mobility data space and is in the process of mapping existing data ecosystems as this information is currently dispersed. Identifying gaps and overlaps as well as proposing common building blocks and governance frameworks in existing data space architectures, are also tasks currently in progress under the CSA. ERTICO –ITS Europe, through the work of its Senior Manager on Connectivity and Automation, Dr Nikolaos Tsampieris, is tapping into its experience and wide ITS stakeholder network and contributes to this effort towards ensuring the future deployment of a single market for mobility data.
If you are interested in participating in the workshop, please register by 14 February 2023. The Commission reserves the right to limit participation to the meeting if needed. Accepted participants will receive a formal invitation one day before the workshop.
More information on the initiative.
Source: European Commission