Register for MODALES free webinar "Mid-term results on the road to low emissions"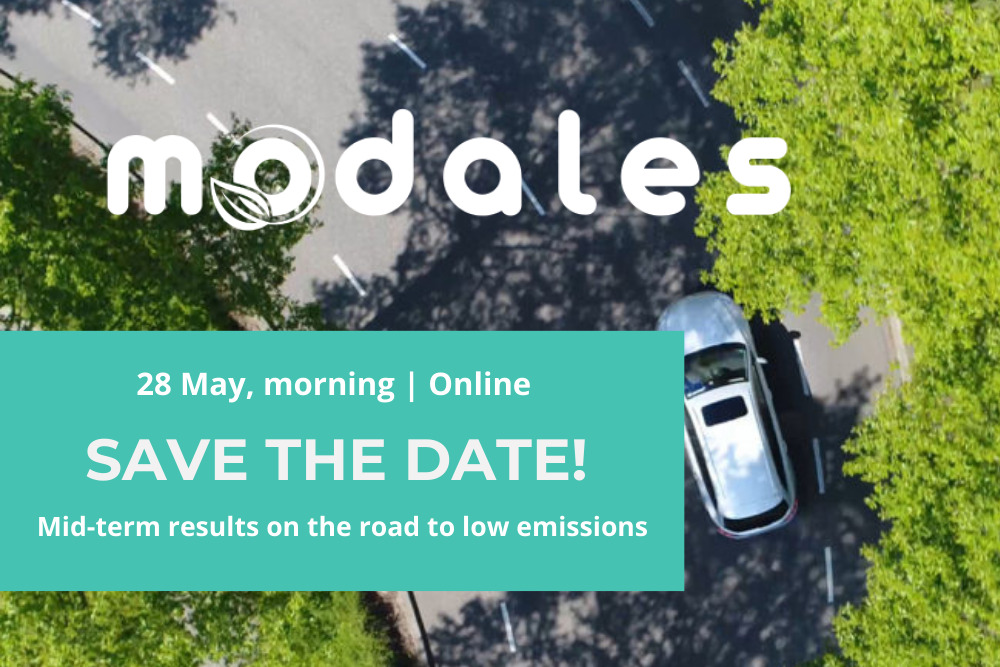 The MODALES project, which focuses on adapting low-emission driver behaviour and control systems, is pleased to announce its mid-term conference where the results from the first half of the project will be presented and discussed, as well as looking forward to what's in the pipeline for the rest of the project.
The event will be a morning webinar on 28 May. Click here to register.
This webinar will be open to anyone interested in reducing emissions from road vehicles as well as aspects such as:
Effects of driver behaviour on emissions from the engine, brakes and tyres
Guidance, training and support app for drivers
Organisation of on-road trials: data collection, privacy and safety considerations
The role of vehicle inspection, maintenance, detection of tampering and use of On-Board Diagnostics (OBD) in reducing emissions
Retrofits to diesel vehicles to reduce emissions
Project innovation and value to the end user.
The event will include presentations and live demonstrations of aspects of the project, as well as a panel discussion to discuss the potential value of the project's outcomes to drivers, transport fleet operators and public authorities.
The MODALES team looks forward to sharing its innovative work with you in May!
Make sure to follow #MODALESproject on Twitter and LinkedIn group for all the latest information.