SHOW 2nd pan-European workshop
September 30, 2021 @ 11:30 am

-

4:30 pm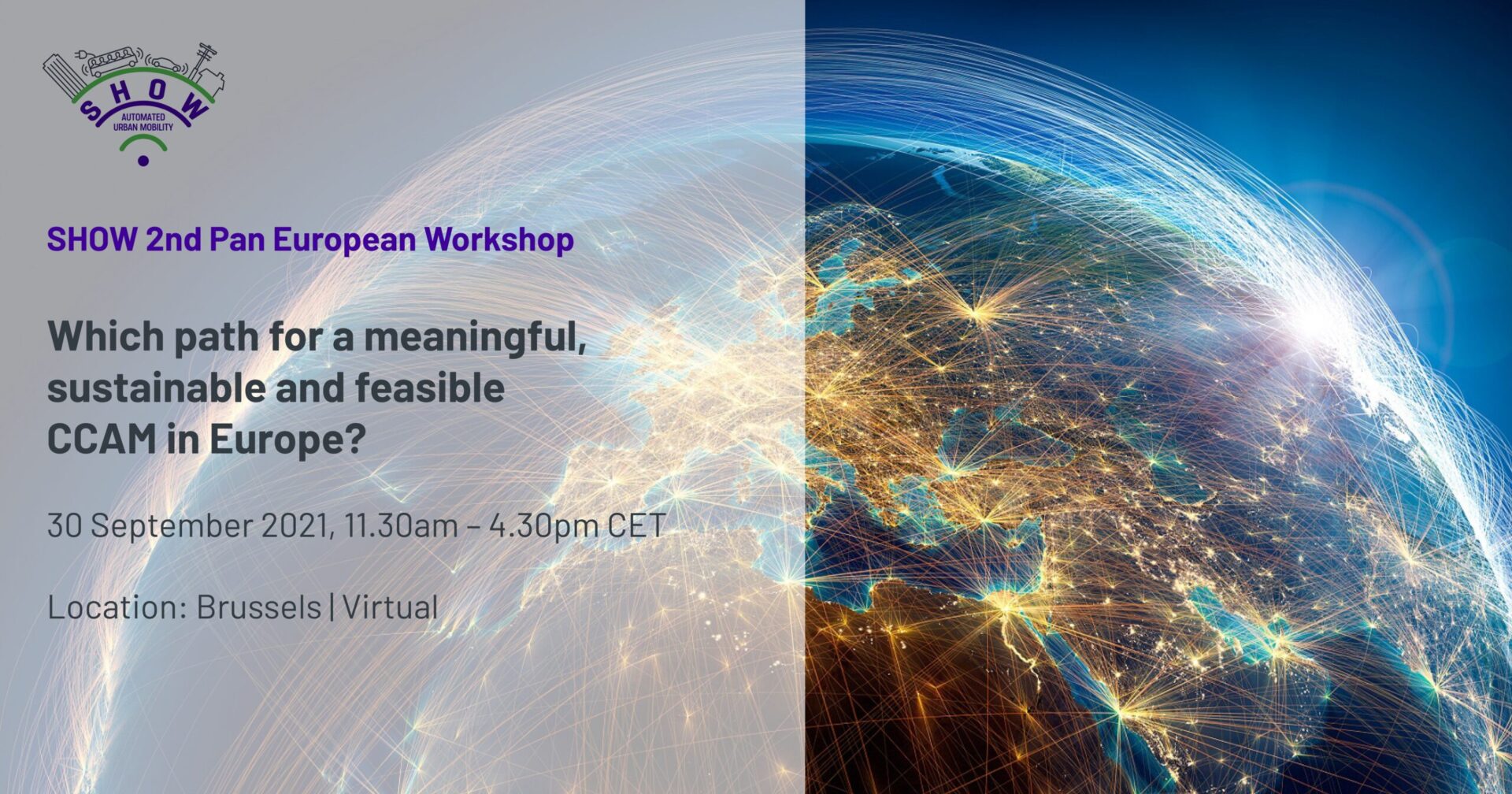 On 30 September, from 11:30 am till 4:30 pm CET, SHOW will host its 2nd Pan-European Workshop
"Which path for a meaningful, sustainable and feasible CCAM in Europe?"
After 1,5 years and in preparation of the demonstrations next year, the SHOW partners have developed vehicle technologies, physical and digital infrastructure, business models, impact assessment methods, as well as added-value services based on AI and Big Data. But the project has also unveiled challenges that need to be addressed in order to ensure a meaningful deployment of CCAV in terms of technical feasibility and sustainability.
The workshop represents an unique opportunity to discuss some of the most pressing challenges and debates that are arising. During the event, speakers from European and national governmental bodies, industry, public authorities and academia will use their concrete experiences from the SHOW project and other initiatives to discuss questions, such as :
What is missing in Europe in terms of regulations, infrastructure, manufacturing industries, or even citizens awareness to achieve a CCAM that we would define as meaningful?
How do we want to position Europe in comparison with the strong concurrence coming from the USA or several countries from the Asia-Pacific region?
Registrations are now open! Click here to secure your spot
When registering, please indicate whether you would like to attend the event in person or online.