SOLUTIONSplus Global Learning Programme
February 1, 2021

-

April 30, 2021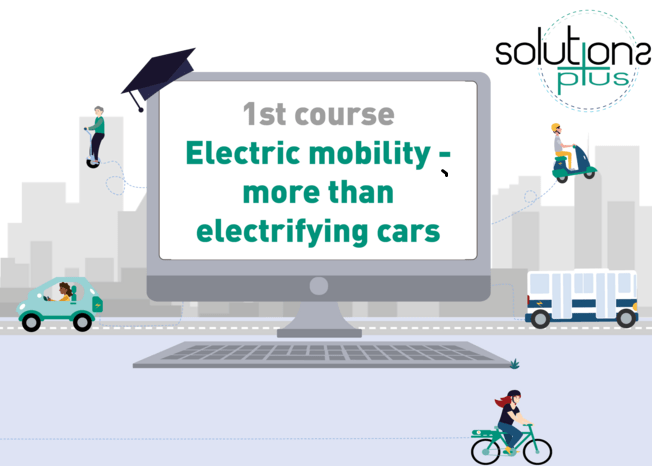 This course programme enables organisations from the public sector to learn about the concept and practical implications of e-mobility. Learners will be introduced to the overall topic, given examples of electric vehicle types and get introduced to case studies on how to implement e-mobility in an urban mobility concept.
The first course of the SOLUTIONSplus global learning programme on electric mobility aims to provide a comprehensive introduction to electric mobility planning and implementation in local contexts. The course is primarily designed for city and regional authorities, but can provide a solid knowledge base for any stakeholder involved or interested in electric mobility.
In addition to lectures and material for self-study, a kick-off webinar gives key information and guidance about the learning programme and the SOLUTIONSplus project. Virtual exchange sessions are scheduled to accompany the course enabling interactive discussions with and among participants.
For the full structure of the first course, visit the SOLUTIONSplus website.