SUNRISE kick-off meeting
September 20, 2022 @ 8:00 am

-

September 21, 2022 @ 5:00 pm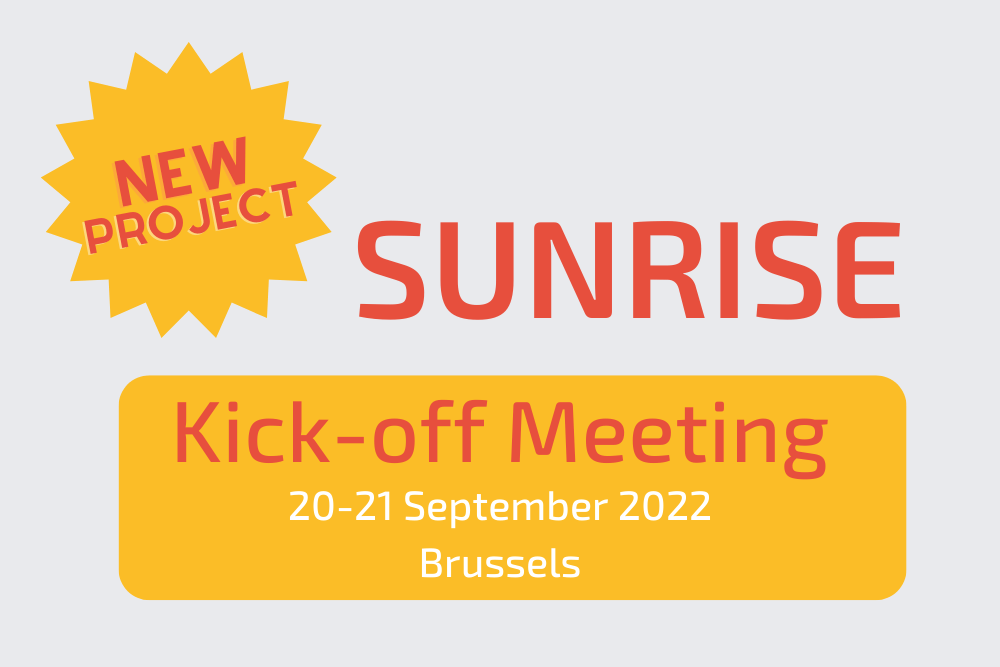 The new SUNRISE – Safety assUraNce fRamework for connected, automated mobIlity SystEms – project is one of the latest actions on the Cooperative, Connected, and Automated Mobility (CCAM) sector launched by the European Commission through its executive agency, CINEA. ERTICO will participate in the kick-off meeting that will take place in Brussels on 20-21 September.
The consortium coordinated by IDIADA and consisting of 27 partners will present the way forward and will delineate the coordination plan for the next months. At the event, stakeholders and involved partners will have the opportunity to gather information, engage in debates and coordinate their actions for the next months. The scope of the project is to define, implement and demonstrate the building blocks of safety assurance technologies and systems. It also aims at defining a harmonised approach to enable the massive deployment of highly automated vehicles.
The project will build upon HEADSTART, a previous EU-funded project, as well as on other initiatives, and will develop and demonstrate a commonly accepted, extensible Safety Assurance Framework for the test and safety validation of a varied scope of CCAM systems.
This will be achieved by:
Bringing the needs of heterogeneous CCAM use cases.
Defining a scenario-based database framework that will broaden the HEADSTART methodology.
Holistically addressing the CCAM test scenario generation.
Preparing the required tools for comprehensive testing – virtual and physical – taking into account robustness, scalability, interoperability, quality and standardization.
Integrating functional safety and cybersecurity.
Involving the use cases from the initial stages, acting as a guiding principle within the project.
The long-term goal of the SUNRISE project is to accelerate the safe deployment of innovative CCAM technologies and systems for passengers and goods by creating a demonstrable and positive impact on safety. This is in line with  EU's long-term goal of moving close to zero fatalities and serious injuries by 2050 (Vision Zero), and the resilience of road & transport systems. SUNRISE will work closely with CCAM stakeholders as policymakers, regulators, consumer testing, user associations and all relevant stakeholders.
SUNRISE project has received funding from the European Union's HORIZON Research and Innovation Actions under grant agreement No 101069573.