TN-ITS DATA EXCHANGE WITH A FOCUS ON ISA
October 13, 2022 @ 1:30 pm

-

October 14, 2022 @ 1:30 pm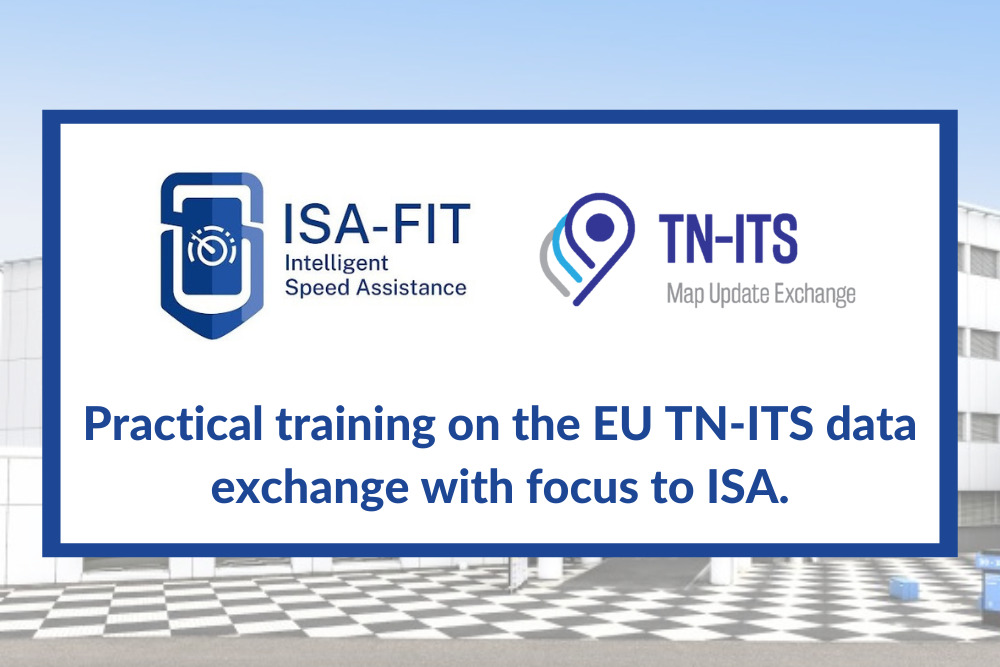 ERTICO innovation platform TN-ITS has a direct implication on enhancing road safety. Fresh and accurate data exchange between road authorities and map makers can significantly reduce road casualties.
Exceeding the speed limits is one of the top reasons for road casualties. There is an imperative need to focus data advancements on this matter.
TN-ITS, within the NAPCORE project, aligns with the ISA Fit project, the all-in-retro-ISA solution for urban environments. The project can leverage the TN-ITS data chain mechanism to ensure the success of the Intelligence Speed Assistance (ISA) system deployment.
Next 13-14 October, ISA Fit will hold a training session in the city of Helmond (NL) to find out the road data exchange opportunities within the ISA framework.
During the session, TN-ITS members will delve into the system assessment and EU scalability.
Find out the programme and registration details in the following link: https://isa-fit.eu/registration-tn-its-isa-fit-helmond/