Trust is a must, how to deploy CCAM in a safe and trusted manner
September 22, 2021 @ 2:10 pm

-

3:40 pm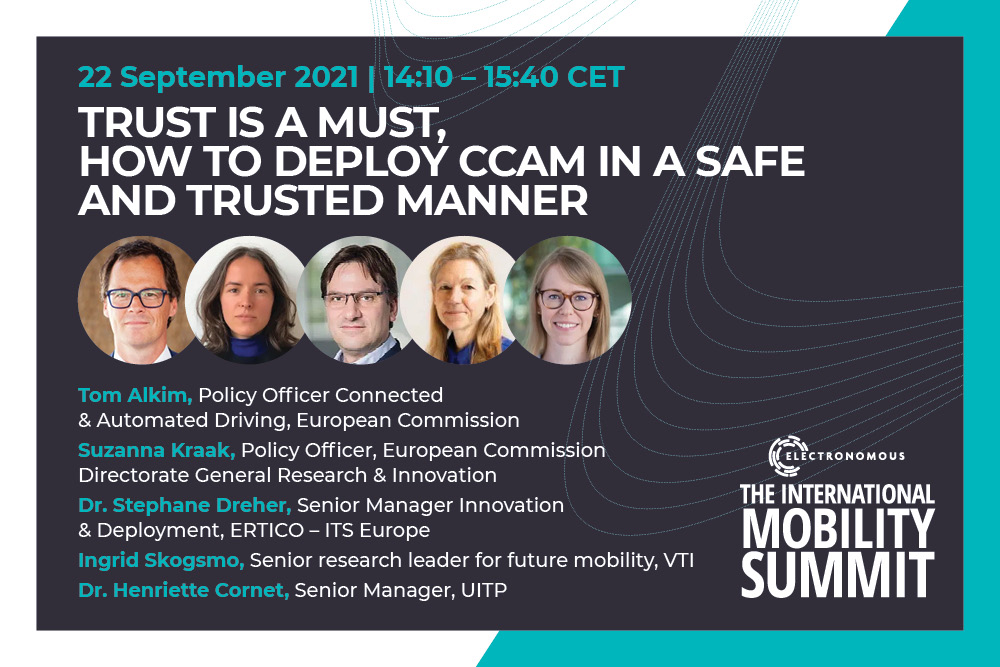 Safety is often addressed in CCAM R&I and piloting initiatives with the assumption that it is part of the process to build trust. Numerous large scale demonstrations and pilots are taking place with an objective to test and validate technical developments but are not necessarily addressing the mobility needs of citizens. Beyond raising user awareness, additional steps are needed to achieve trust. To ensure that society embraces the innovative CCAM solutions that will be developed and deployed,  these will have to reflect the needs and expectations of future users.
Building on the outcomes of the EUCAD2021 conference, panellists will discuss the EU ambitions, lessons learned from EU-funded R&I and shuttle pilot activities, the role of the CCAM Partnership and how trust can be nurtured from inception to use by involving citizens, cities and future users in a co-creation process to support the deployment of inclusive, shared, human-centric mobility solutions.
Dr Stephane Dreher from ERTICO-ITS Europe will present the results of a meta-analysis of more than 60 Horizon 2020 funded projects on CCAM carried out by partners of the ARCADE support action coordinated by ERTICO with a focus on lessons learned and R&I priorities for trustworthiness and large scale testing.
Please use the discount code CCAM to attend this session.