The UDRIVE Final Event – The UDRIVE Experience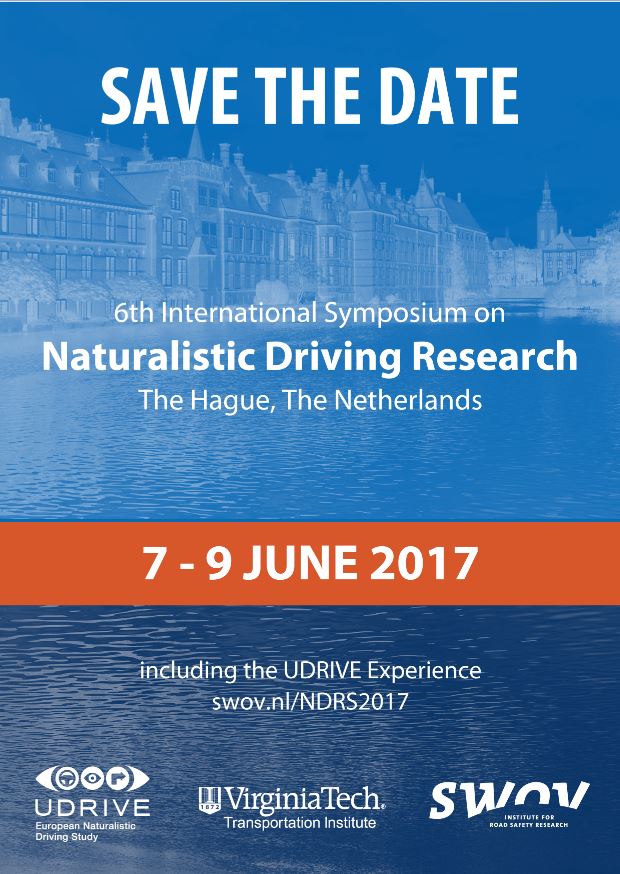 June 2017 is the final month for EU Project UDRIVE –  the first large-scale European Naturalistic Driving Study on cars, trucks and powered-two wheelers. The UDRIVE Experience on June 7th is an interactive event to let you experience hands-on what UDRIVE has to offer now that it will come to an end.
What data is collected?
What are the main results and what are their implications?
What can you do with UDRIVE results?
What questions can UDRIVE potentially answer?
What do different stakeholders need?
This event entices you to dive in and find out how the UDRIVE data and results can be of use to you.

What to expect?
Morning: Interactive introduction to UDRIVE
What is there to know about UDRIVE? Let us show you, ask you and tell you!
Afternoon: UDRIVE Experience à la carte
Select the most relevant workshops and discover what UDRIVE has to offer. These rotating workshops will be tailored to the needs of different types of stakeholders, such as policy makers, industry and researchers.
Networking
Following the UDRIVE Experience, you are provided with an additional networking opportunity: the Dutch Pancake Experience.  Not only will you be served unlimited Dutch pancakes while overlooking the sea, you also get the chance to further discuss al that is naturalistic with attendees of the UDRIVE Experience ánd researchers attending the 6th Naturalistic Driving Research Symposium (NDRS2017) that will be held June 8 & 9.
Can't get enough of naturalistic driving research? You are most welcome to stick around for another two days to attend NDRS2017!