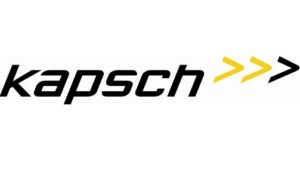 Social trends such as urbanization and environmental challenges inaugurate a new era of mobility. Kapsch's solutions play an essential role in this process of shaping the future of transportation technology. At Intertraffic, taking place from April 5-8 in Amsterdam (NL), the expert in Intelligent Transportation Systems (ITS) will offer insights into its expanded product portfolio. In addition, Georg Kapsch, CEO of Kapsch TrafficCom, at the trade fair will expound the company's vision of how motorists and commercial operators will tackle the competing challenges of environmental quality and a growing number people on the move worldwide.
"The future of transportation is about the seamless integration of all the parts of mobility, from components to systems, and from services to payment," says Georg Kapsch. "Just in line with our 'Strategy 2020', we strive for developing frictionless end-to-end intelligent mobility and tolling solutions to achieve better overall mobility and, even beyond that, to enable exceptional user experiences, from the highways to the cities." Thus, solutions featured at Intertraffic range from Kapsch TrafficComs's Streetline smart parking solution and its DYNAC high-performance, integrated traffic management software, to Kapsch CarrierCom's end-to-end solution for public transport operators.
Future-proof traffic management from the highway to the city
Kapsch TrafficCom recently announced the acquisition of Schneider Electric's Transportation Business – and thus will become an even greater global powerhouse offering its public and private customers one-stop shopping for ITS. Formally known as Telvent Tráfico y Transporte, the Schneider Electric Transportation Business perfectly fits to the Austrian ITS-expert Kapsch TrafficCom. Consequently, the EcoTrafixTM solution for real-time traffic management in cities and greater metropolitan areas presented in Amsterdam as an addition to Kapsch's portfolio. EcoTrafixTM> is perfectly complementary to DYNAC, Kapsch's Advanced Traffic Management System (ATMS) that is in use on highways to monitor and control traffic on roads and tunnels.
In 2015, Kapsch TrafficCom has been awarded two contracts to supply DYNAC as part of a collaborative program between the road authorities of the Netherlands and England that will modernize and consolidate traffic management on their highways. DYNAC has been chosen because of its highly configurable ATMS capabilities and because it enables improvement of customer services by implementing a future-proof traffic management system that helps increase safety and facilitates quicker response to real-time events.
Shifts in mobility: High quality Public Transport gains importance
As a result of urbanization, high quality public transport is becoming increasingly important. Well-functioning public transport systems are gaining importance on a global scale since growing numbers of city passengers seek for a quick, safe, and cost effective journey.
Kapsch CarrierCom's mobi.guider system provides end-to-end ITCS and AFC (Automatic Fare Collection) tools seamlessly integrating into the IT landscape. It is a highly adaptable end-to-end solution for drivers and dispatchers that helps the operator to work more productively and react faster to incidents and disruptions on the route. The intermodal transport control system (ITCS) helps operators to improve operational efficiency and performance based on real-time vehicle tracking information, driver guidance for maximizing energy efficiency, itinerary information, maintenance scheduling information, detours and dispatching alerts. Passengers can better plan their journeys, avoid any delays and reach their destinations faster. The company's multimodal automated fare collection (AFC) solution enables public transport operators to engage more effectively with passengers via a range of fully integrated sales channels.
Original source: Kapsch