On 8 February 2019 the official Memorandum of Understanding (MoU) was signed confirming that Lisbon will host the 14th ITS European Congress in 2020, which will bring together European and world-wide stakeholders in the mobility sector in the Portuguese capital city.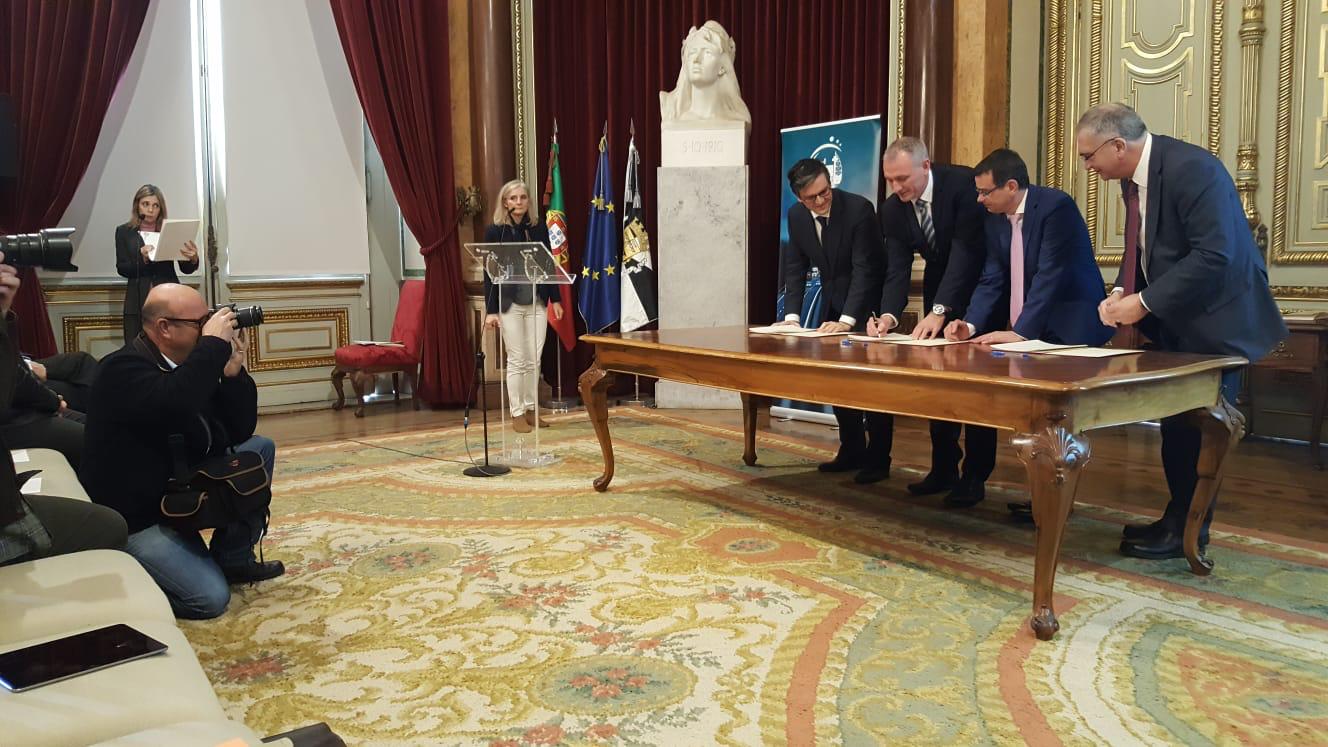 ERTICO CEO, Jacob Bangsgaard, together with Rui Camolino, President of ITS Portugal and Miguel Gaspar, the Councillor of Mobility of the Lisbon City Council, signed the MoU at the Lisbon City hall. The event was also joined by representatives from both ERTICO, the ITS Portugal Association and other local and international industry stakeholders.
"ERTICO is thrilled to be signing the agreement with Lisbon and we look forward to working with the host team and all their partners supporting the organisation of the ITS European Congress 2020" says Jacob Bangsgaard.
The ITS European Congress is the largest event entirely dedicated to smart mobility and the digitalisation of transport, and is organised by ERTICO – ITS Europe.
The ITS Congresses are a strategic opportunity for the transport industry to come together and show the latest innovations, with a slightly different focus for each year. In Lisbon the Congress will be themed: "ITS – The Game Changer", and will display the host city's latest achievements in the field of intelligent mobility services and link to the city's changing mobility vision and strategy.
The ITS Congress is the ultimate showcase of intelligent transport systems deployment, and  supports ERTICO's vision by promoting and integrating ERTICO Programmes in the conference, demonstrations and all other activities. One of the strategic goals of the Congress is to raise awareness among policy makers, experts and the general public.
The Congresses strengthen the cooperation between all regions and countries, and increases collaboration with National ITS associations from Europe and beyond.