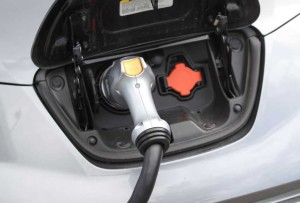 Two new charging stations for electric vehicles (EVs) were opened last week in the Croatian city of Osijek.
Croation national electricity provider HEP installed the stations as part of its ELEN electromobility programme.
One of the stations is in front of an administrative building, while the other is located in a petrol station.
With a power of 22 kilowatts, each point can simultaneously charge two vehicles. Depending on how empty the battery is, a full charge can take between three and four hours.
Osijek's deputy mayor, who attending the opening, confirmed that a third station will also be installed in the city.
HEP has so far installed nine EV charging stations across the country. A spokesperson said that three more will open in Varaždin in the coming weeks, and another 20 around Croatia by the end of the year.
HEP plans to install a total of 345 EV charging stations, some of which will be located along highways, by the end of 2020. Croatia currently has about 400 electric vehicles and 50 e-charging stations.