On 28-29 September, PLOTO held its first kick-off meeting in Athens. As one of ERTICO's newest projects, PLOTO involves 20 partners across eight European countries who will work to improve the resilience and the environmental sustainability of inland water ways (IWW) against climate change and other environmental extremes.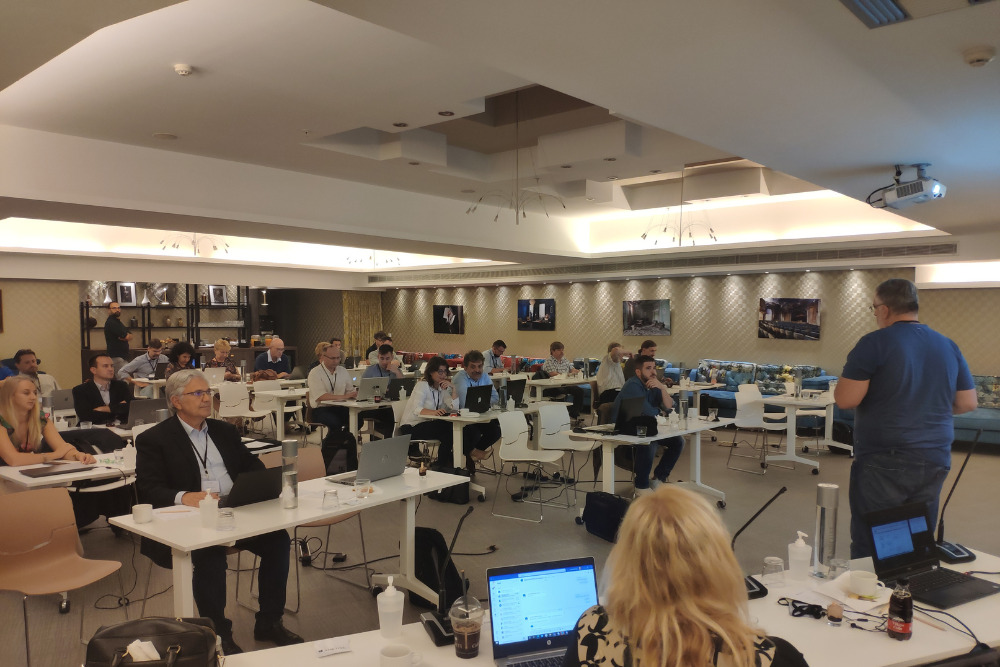 PLOTO will respond to challenges highlighted in the EU Green Deal that, among other key points, are related to developing European green ports and multimodal hubs of the future. The project will further the transition to increased automation, digitalisation, standardisation and interoperability of processes, technology and logistics of the freight transport sector.
PLOTO is a purely technological project that will leverage existing tools and services as well as emerging ones to develop an integrated planning platform that can be primarily applied to Inland Waterways (IWW) transport infrastructures. The project will perform trials in three different demo sites in the Danube area in Romania, in the Budapest inland port in Hungary and in the Belgian region of Wallonia.
"With the goal of studying the resilience of the infrastructure of Inland WaterWays (IWW) and the connected land infrastructures, we are excited to launch the EU-funded project PLOTO. We are looking forward to capitalising on the outcome of this ambitious undertaking to ensure reliable network availability under unfavourable conditions (extreme weather, accidents, and other kinds of hazards)," remarked Dr Dimitrios Liparas, PLOTO Project Coordinator and Research & Innovation Manager at NetCompany-Intrasoft.
"We are very pleased to participate in PLOTO, an innovative project which is paving the way towards reducing climate change-related risks and improving the resilience of IWW while at the same time protecting biodiversity and the environment," says ERTICO's main lead for the project, Dr Nikolaos Tsampieris, Senior Manager of Innovation & Deployment.
Facts & figures
Project name: PLOTO – Deployment and Assessment of Predictive modelling, environmentally sustainable and emerging digital technologies and tools for improving the resilience of IWW against Climate change and other extremes
Start date

: 1 September 2022

End date

: 28 February 2026
Project coordinator: Dr. Dimitrios Liparas, NetCompany-Intrasoft
Partners:  INTRA, INTRA-LU, EXUS, BME, UM, DBC, RSOE, ULIEGE, AFDJ, UDG, RRT, MAV, NTUA, RISA, BSZL, FMI, SoReCC, SPW MI, AUTH, ERTC, STWS.
Duration: 42 months
Topic: HORIZON-CL5-2021-D6-01-09 – Climate resilient and environmentally sustainable transport infrastructure, with a focus on inland waterways
Grant Agreement number: 101069941