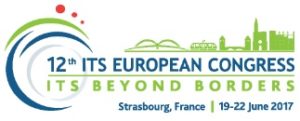 TEC is well known as a technical and scientific journal published quarterly by ATEC France. They have published a special Intelligent Mobility edition (in English and French) that is available for download here.
Read about Strasbourg's innovative side and the interesting experiments to look forward to at this year's European ITS Congress. Below is a small taste of what you can expect from this once-off publication.
ENGIE: Solutions for intelligent, green mobility
'We must make a success of the revolution for green, sustainable and intelligent mobility; this is a strategic challenge for our group', explains Mathias Lelièvre, Director of Green Mobility at ENGIE. The group, which is positioning itself as leader in the energy transition of French territories, claims 'a significant historical presence in Strasbourg' and believes that the framework agreement signed earlier this year with Eurométropole and the Autonomous Port of Strasbourg (PAS) 'marks a new stage, which will address the dual challenge of mobility'.
The first challenge is to decarbonise transport. To overcome this, the group will bring its expertise in developing alternative fuels to bear – natural gas vehicles (NGVs), Bio NGVs, liquefied natural gas (LNG) – with the goal of rolling out stations for heavy vehicles such as lorries or buses. Discussions are also underway with the autonomous port to meet the demand for LNG for river transport.
'The second challenge is better traffic management, we can help with this thanks to our intelligent transport systems solutions (ITS)', says Mathias Lelièvre. The group offers a variety of solutions ranging from controlling traffic lights as a function of traffic measured in real time (intelligent crossroads) to information for travellers and smart urban parking. 'We advocate a comprehensive approach and we can also support communities upstream in their decision-making'. For example, the city's 3D modelling tool, developed by SIRADEL – a wholly owned subsidiary of ENGIE – provides an objective and interactive display of the impacts of planning decisions, making community decision-making easier.