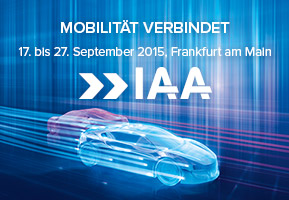 Among the features of the upcoming IAA in Frankfurt will be the "New Mobility World" exhibition area, designed to showcase the emerging digital mobile world that will span all sectors. The area will also include telecommunications companies.
The exhibition area will incorporate five areas:
Connected car
Automated driving
E-mobility
Urban mobility
Mobility services
The area will span 30,000 square meters, including 12,000 square meters in an outdoor course.
For more information, click here
Original source: greencarcongress.com