For the second year running, the NAPCORE project organised the NAPCORE Mobility Data Days. The event was an opportunity to share the latest developments in mobility data, with attendees invited to join the discussion on data accessibility, exchange, assessment, and interoperability and engage with key stakeholders who are shaping the future of this domain from all the EU Member States. The ERTICO platforms TN-ITS, DFRS and TM2.0 contribute significantly to NAPCORE's objective to harmonise National Access Points across Europe. 
From 7 to 9 November, the NAPCORE project hosted the NAPCORE Mobility Data Days in Budapest to build on last year's event in Paris. After a year of ongoing discussions, cooperation, and lots of progress, it was an opportune occasion to share the work done thus far and exchange insights on how to collaboratively fill in the gaps and continue growing stronger. Over 200 hundred participants from 28 different countries came to the Hungarian capital to be part of this momentum for the future of mobility in Europe.
"Reflecting on NAPCORE's beginnings, I'm struck by the advances we've made. The NAPCORE Mobility Data Days provide the perfect backdrop to address current gaps and connect with both internal project partners and external stakeholders. These days have truly been an inspiring journey for everyone involved, and I can't wait to witness the accomplishments we'll make leading up to the next edition in Italy", states Timo Hoffmann, NAPCORE Secretary General.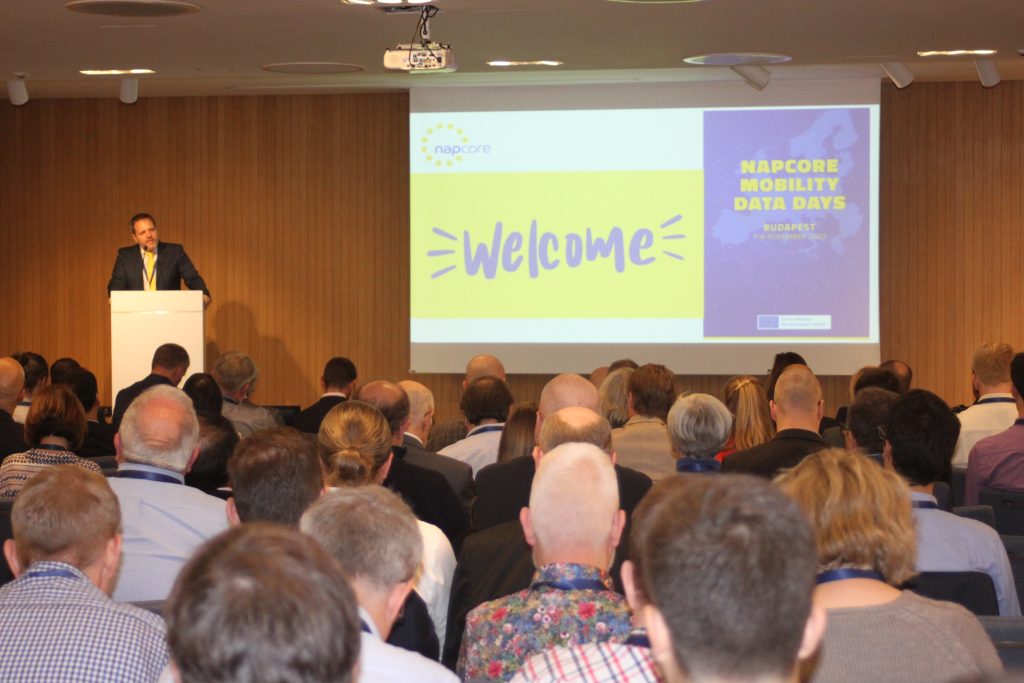 TN-ITS and DATEX II's convergence to unify standards, a major win for NAPCORE
NAPCORE is all about building a common mobility language that bridges the gaps between Member States, with a clear vision to smoothen cross-border mobility, ensuring that end-users can move more efficiently and, above all, safely. In this context, aligning CEN standards is pivotal to guarantee quality and consistency in data sharing.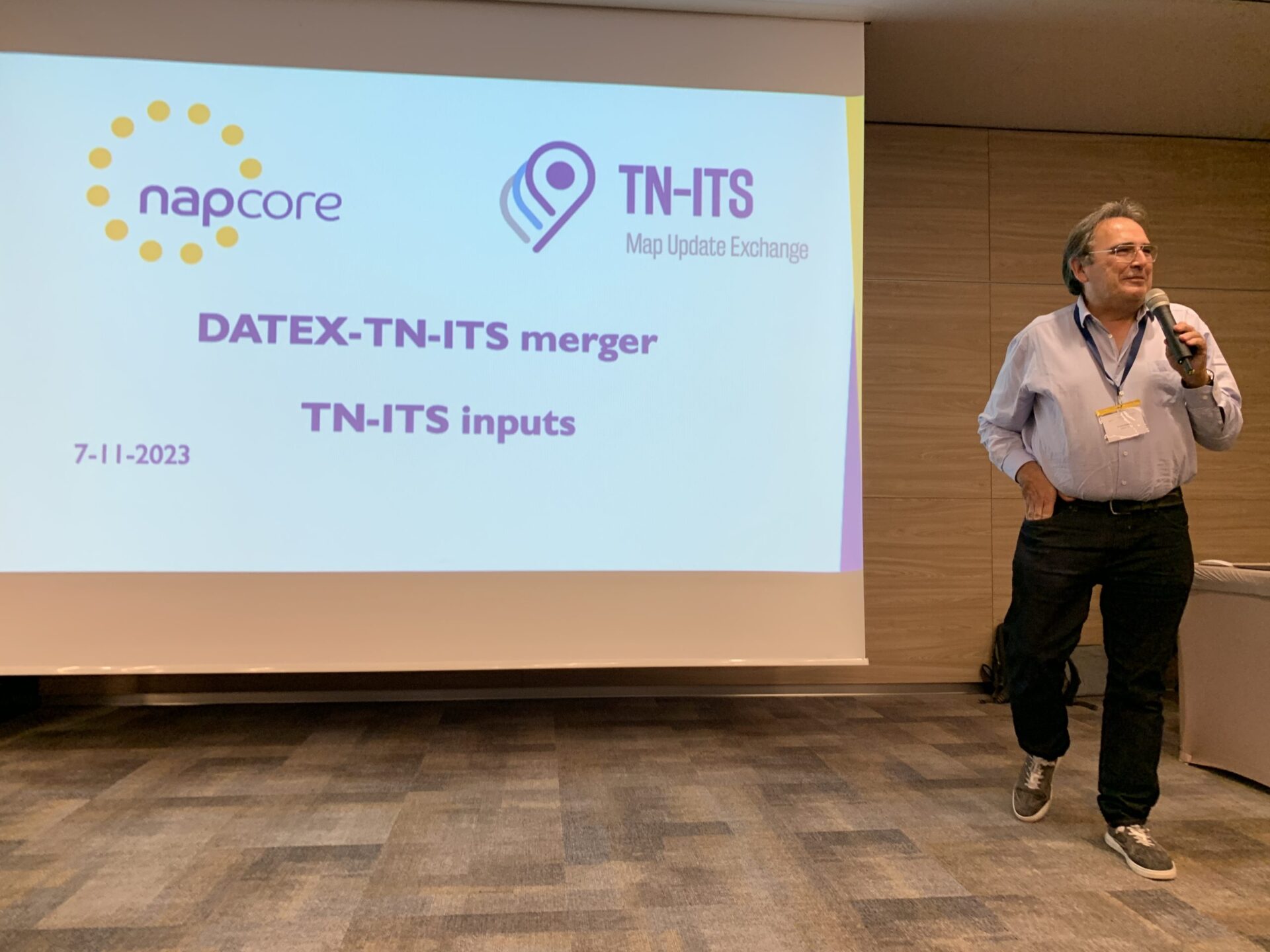 TN-ITS and DATEX II alignment represented a major challenge for NAPCORE. The collaboration among the three parts, which materialised with the signing of the Declaration of Lisbon during the last ITS European Congress in May 2022, is bearing fruit, and both standards are moving forward to merging. In a dedicated session on the topic, Frank Daems and Stephen T'Siobbel (TN-ITS), and Bard de Vries (DATEX II) introduced the status and roadmap to reaching the full merger, expected to be effective by 2027. The milestone is recognised as one of the main successes within the NAPCORE project to date.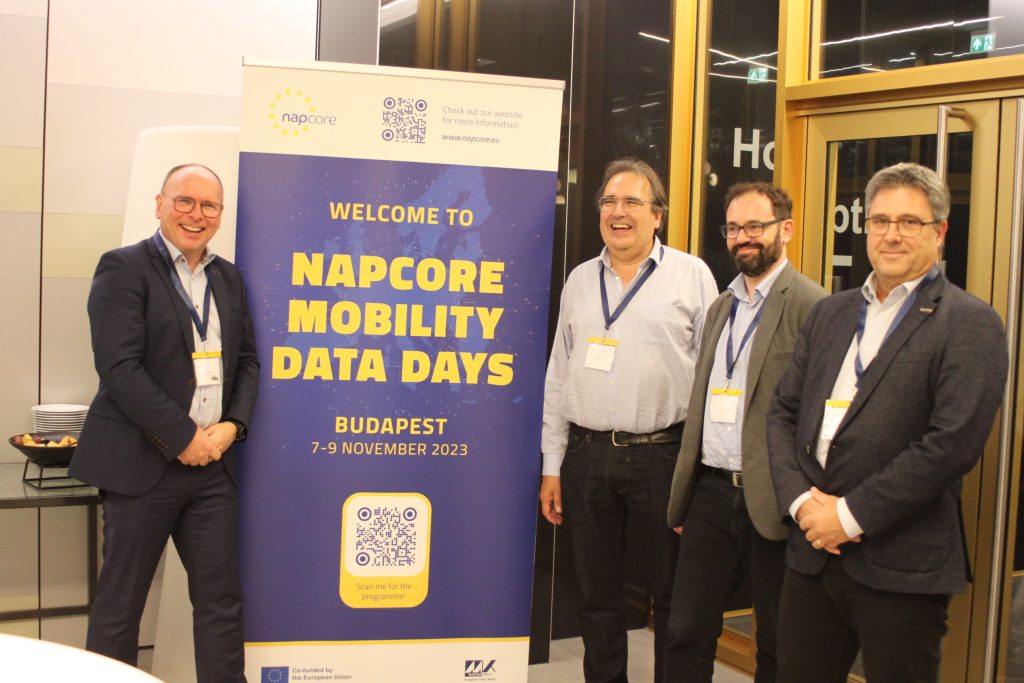 DFRS and TM2.0, at the forefront of seamless safety-related and real-time traffic information
Sharing safety-related data is not only immensely important to protect our citizens, according to the European legislation, it is also mandatory. The DFRS platform is on a mission to exchange Safety-Related Traffic Information (SRTI) widely and efficiently. Its public-private partnership, built upon the principles of trust, reciprocity, and collaboration, has created a common data ecosystem, fed by live vehicle and crowd data, and enriched with infrastructure data to monitor and predict road hazards and keep drivers informed in real-time.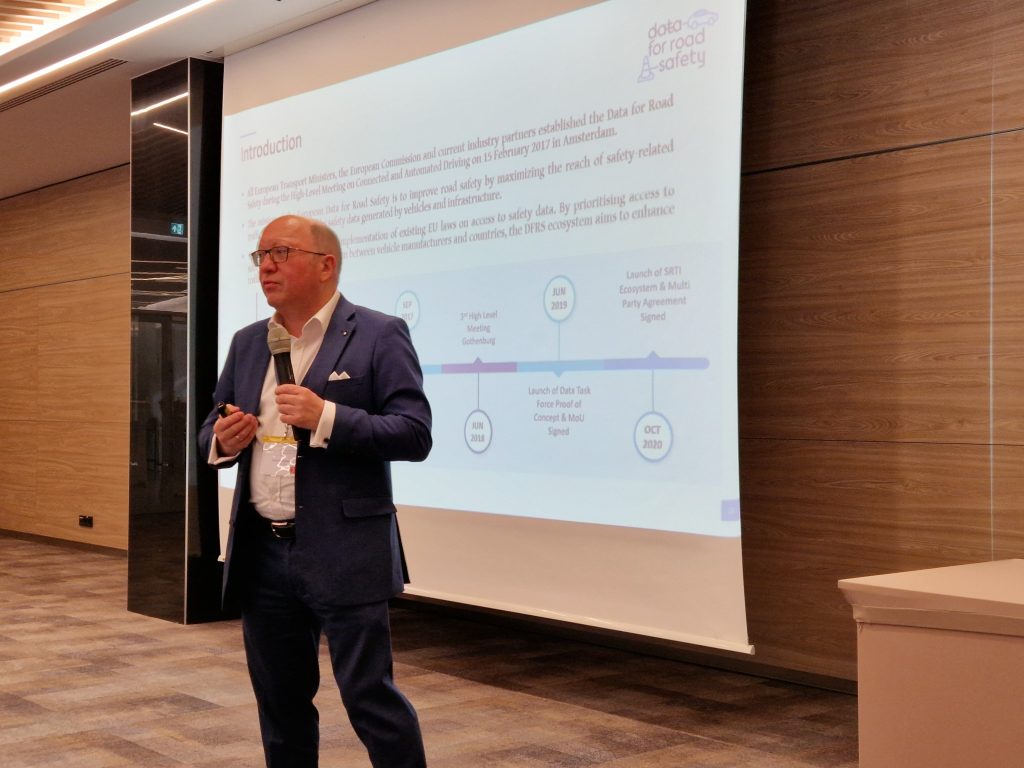 ERTICO is taking the lead on this relevant initiative. The CEO, Joost Vantomme, chairs the DFRS General Assembly. Joost and the platform members Ismail Mohanad, Nicolas Vivarelli, and Gottfried Allmer presented some of the recent DFRS milestones, including the Live Map and the self-declarations, in a joint session with TISA and DATEX II. To enhance road safety, cooperation with both is envisaged, as well as with Car2Car Communication and C-Roads.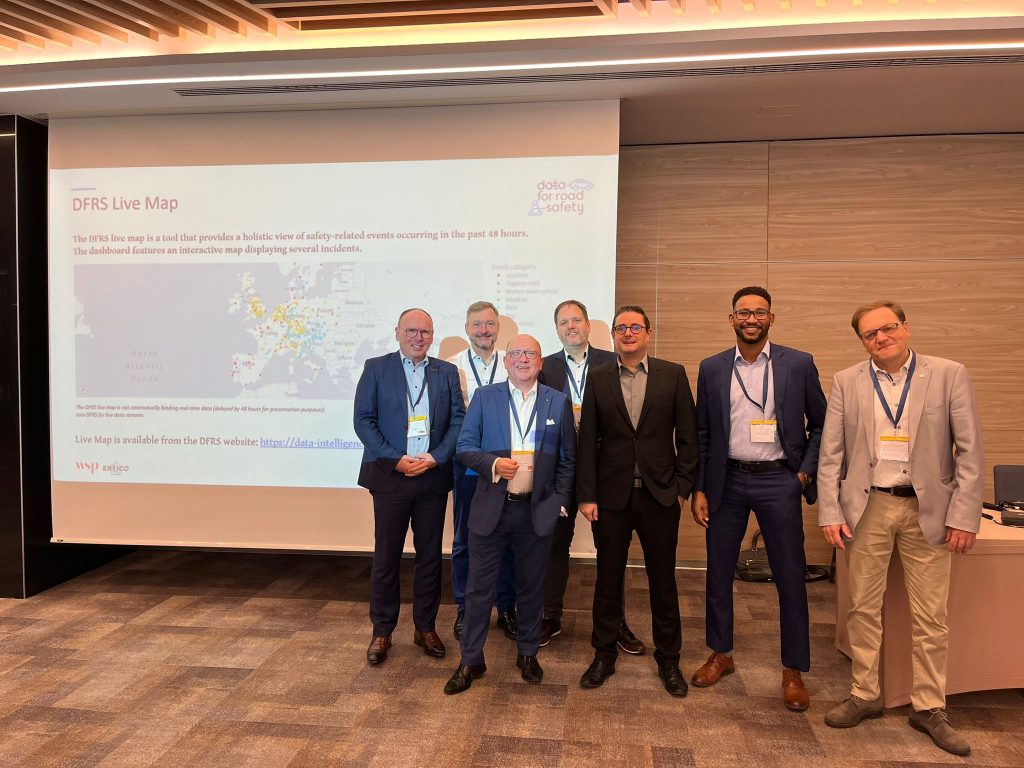 Real-time information is a focal point for NAPCORE, aiming to deeply comprehend the needs of cities and service providers to shape the revised RTTI Delegated Regulation. Over the past year, the project team has led a series of meetings with different stakeholders to grasp their requirements, concerns, and best practices. The TM2.0 platform plays a pivotal role in this task, organising two of the four workshops on RTTI.
"The NAPCORE Mobility Data Days were truly instrumental in showing a tangible delivery of the European data economy. ERTICO and its partners and platforms are proud to be part of this journey", concludes Joost Vantomme.