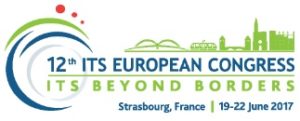 Please note that these are only the highlights. You can download the full programme
here
,  or view the Events Preview e-book
here.
Monday
14:00: International Special Interest Sessions
16:00: Opening Ceremony
16:40 Plenary session 1 – Mobility across borders.
TOPIC: Mobility services – from transport to mobility
You are also invited to attend the Welcome Reception taking place in the Exhibition Area in the Rhine Gallery and the Schweitzer Gallery straight after the plenary session.
Tuesday
09:00 Plenary Session 2 – Smart cities and future ports: what is the role of ITS?
TOPIC: Next generation goods delivery – Cassin Auditorium
11:00 Future Congresses Update: Find out more about the upcoming Montreal and Copenhagen World Congresses
12:30 Meet the transport innovation challenge winners at the European Commission stand
13:00 Start-ups pitching session in the ITS Forum
14:00 Dragons Den
Wednesday

09:00 ASFA Conference in the Cassin Auditorium
11:00 Energy summit in the ITS Forum presented by France's energy providers
16:00 EU Funding Workshop in the ITS Forum
17:00 ERTICO reception at the Ertico stand – C12
19:00 Gatsby themed Gala dinner at La Villa Quai Strum
Thursday
11:00 Plenary session 3 Cooperative, connected and automated mobility.
Conclusions: The Congress Conclusions will summarize the key topics of the week.
This session will be followed by the Closing ceremony.