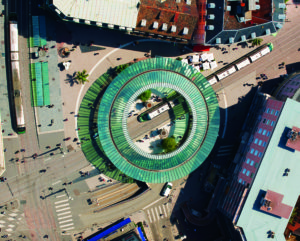 'Freestlye your idea' is a new topic meant for unconventional concepts and bright new ideas, and it will be introduced for the first time at the Congress in Strasbourg this year.
We know transport and mobility are changing radically, and want to make space for new visions for ITS, and to host the most innovative ITS Congress yet. The session outlined below was selected because it promised to be exceptionally interesting with enhanced interaction between speakers and the audience on a very hot topic within ITS.
Mobility as a Service has taken the world by storm, at least at a concept level. Since 2014, MaaS has been quoted as a future megatrend changing the mobility landscape for the better. Is it hype or can MaaS live up to its promises? The first MaaS operators have only begun their operations. They show a lot of promise but are competing against slowly changing consumer habits and legacy institutions. If you've ever had a suspicion that MaaS might be too good to be true, this session is for you. If you've had that nagging feeling that no-one's asked the really tricky questions yet, you need to attend. This session will bring together the leading MaaS experts to answer your questions. This is the event where we implore you to play devil's advocate. We will put MaaS concept and business models in the pressure chamber.
Organiser
Krista Huhtala-Jenks, Ministry of Transport and Communications, Finland
Moderator
Catherine Kargas, Marcon, Canada
Speakers
Richard Harris  – Real ITS Global ,United Kingdom
Sampo Hietanen – MaaS Global, Finland
Krista Huhtala-Jenks –  Ministry of Transport and Communications, Finland
Susan Zielinski – University of Michigan, United States
Søren Sørensen – SFMCON Smart Ticketing Consulting, Denmark
Make sure you dont miss this session from 14:00 – 15:30 on the 20th of June in the ITS Forum.