The European Research and Innovation Days is the first annual policy event of the European Commission, bringing together stakeholders to debate and shape the future research and innovation landscape. ERTICO, represented by Chairman Dr. Angelos Amditis and I&D Director Dr. Johanna Tzanidaki, was invited to discuss Connected and Automated Mobility and Network Traffic Management.
Dr. Amditis, ERTICO Chairman, during the first panel discussion with Francoise Guaspare (Ile de France Europe), and Erik Jonnaert (Ertico Patner ACEA) and Claire Depre (DG MOVE), outlined what ERTICO believes are the different research and innovation challenges in the field of Automated Driving. He presented a variety of examples: from connectivity to big data and AI, new sensors and perception systems, evaluation and validation methodologies, user acceptance, training and education, user interfaces, cyber-security and privacy, and new traffic management concepts and models. All these aspects are considered in relation to physical and digital vehicles, as well as infrastructure.
ERTICO's Chairman referred to the "Internet of Mobility", a term that describes the interrelation and inter-connection of all modes and technologies in mobility. Mr. Amditis stressed that digital infrastructure, availability and circulation of data deserves special attention in terms of research and innovation. This includes cyber security issues, which he considers a key aspect for the acceptance and future success of these new concepts.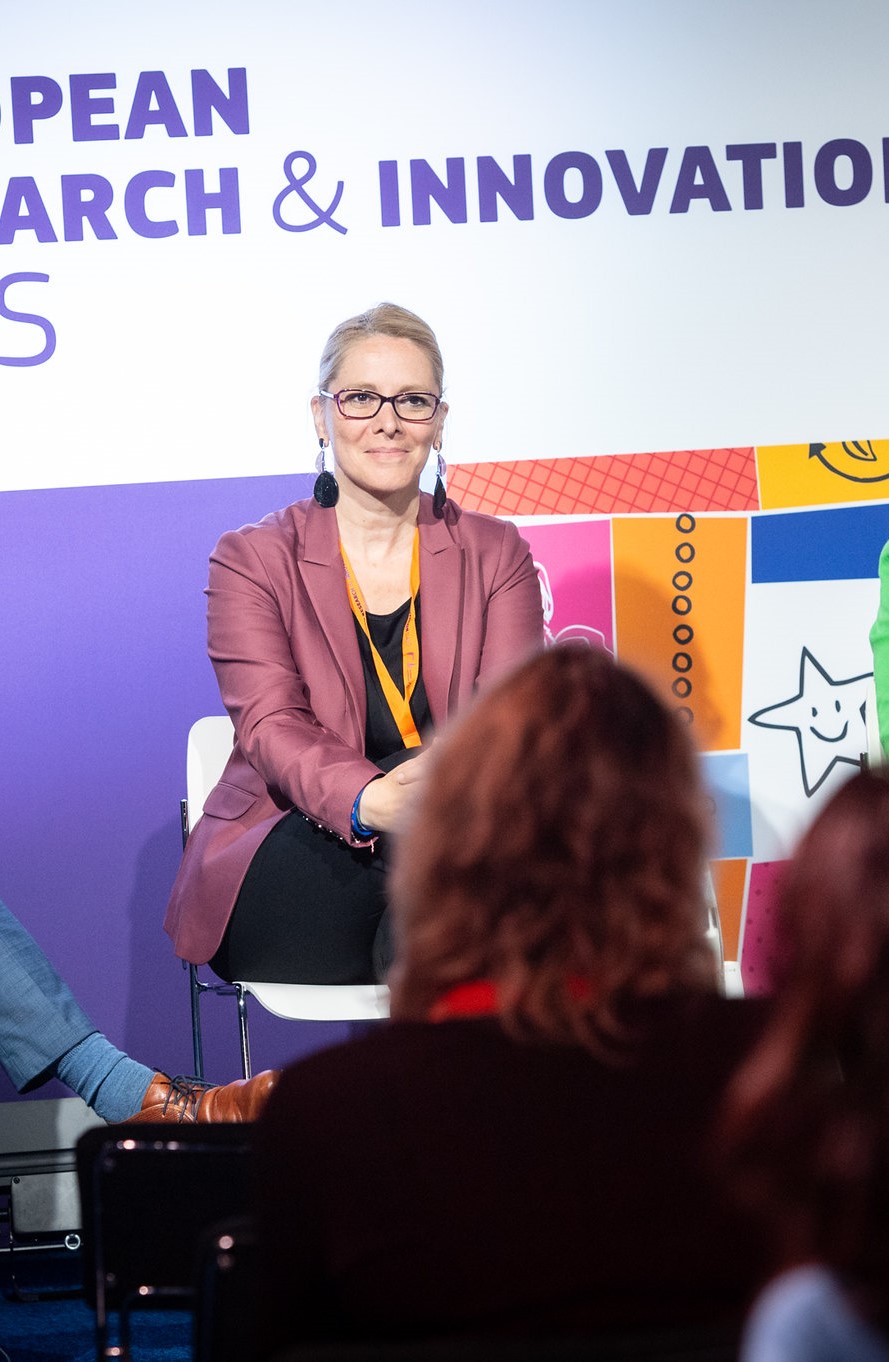 During the second panel discussion focussed on Network Traffic Management, Dr. Tzanidaki  together with Herald Ruijters (DG MOVE), Elena de la Pena (Asociacion Espanola de la Carretera, Spain) and Professor Jos ARTS (University of Groningen, Netherlands), spoke about infrastructure and multimodality being vital components for an efficient multimodal mobility system, capable of enhancing safety, reducing delays, emissions and costs, as well as enabling seamless multimodal travel for passengers and freight.
As former member of STRIA (Strategic Research and Innovation Agenda), Dr. Tzanidaki advocates  a more holistic approach to  mobility, rather than simply  focussing on individual elements such as CAM; electro-mobility, technologies  She stressed the infrastructure expected to host connected and automated mobility services and products should not be neglected. In addition, she called for cooperation amongst all mobility stakeholders to understand the needs and requirements of all parties to ensure the smooth transition towards automated drivingransition to automated driving must be taken into consideration, in particular in relation to users and their needs.
In this multi-stakeholder vision, air, water and rail mobility sectors should be invited to join this crucial dialogue, she says, which is now only taking place within those active in the road sector. ERTICO plays a key role to achieve this objective, as an impartial actor that can bring together a multitude of players in the smart mobility sector.