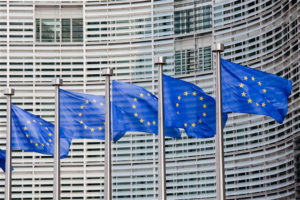 Following the first set or rules presented in May, the European Commission introduced to the Parliament its Second Mobility Package, designating a combination of legislative and financial tools to achieve a set of environmental and economic goals.
The package was presented by the Vice-President of the Energy Union, Maroš Šefčovič, and Commissioner Violeta Bulc, who both focused on key elements such as Europe's economy, labour market, health and environment preservation.
"The clean mobility package is about Europe's political leadership in climate action and industrial leadership of clean and smart mobility. As I have often said in the past, the leading economy of the 21st century will be the one who leads the transition to clean energy. Right now when it comes to clean mobility we have to admit we are lagging behind. Only 1% of the new cars sold within the European Union are electric" said Šefčovič.
"With this package we are sending clear messages to the industry and investors, to public authorities and to consumers. It is also sending a message to our global partners about our ambition and continued commitment to lead in the fight against climate change ", he continued.
The Second Mobility Package stands on three pillars:
Improving the organization of our transport system: the Commission proposes a revision of European rules for both freight and passenger transport. Regarding freight, the proposal plans to revise the existing provisions and increase incentives on long distance freight (road, rail, inland, water ways and short sea shipping). Passengers would benefit from more and better public transport, long distances bus and coach connections and more affordable services to provide alternative solutions to the use of private cars.
Cleaner vehicles: make it easier for cities and local authorities to purchase, rent and lease electric vehicles for public use, giving more visibility at national level to sustain such demand.
Making alternative energy more accessible for transport: regarding electric cars, "We are proposing an action plan to speed up the deployment of the charging points" said Violeta Bulc. "We are investing another 800.000 from the EU budget to roll out additional alternative fuels infrastructure" and new standards for plug interoperability.
The objectives of the package are the following:
Enhance competitiveness of the European market, especially in terms of clean energy vehicles (according to Šefčovič, the Chinese are expected to introduce 4.5 million electric cars per year by 2020, an equivalent of 20% more), making Europe the world leader in innovation, digitisation and decarbonisation
European independence from energy providers
Invest in new fields, such as in advanced battery technologies, for which global demand is expected to spike, and which represents a 250 billion euro market in Europe alone
Create more jobs and increase savings. "Drivers will save thousands of euros in fuel and maintenance costs. We will see 70.000 new jobs of the future, created in Europe. Investors will benefit from new lucrative opportunities and the EU car companies will be able to retain their global market share and gain consumers' trust" said Šefčovič
Assure a smooth transition to clean mobility and regain competitiveness in the value chain
Assure better air quality and health conditions for EU citizens (in Europe alone 400.000 deaths are related to pollution).
This being said, the importance of ITS was made clear, as the sector plays a crucial role in the implementation of the Commission's mobility package and can bring an important contribution in terms of smart mobility and the digitalisation of transport.
---
Related content