5G Corridors Workshop 2023
October 10 @ 9:00 am

-

4:30 pm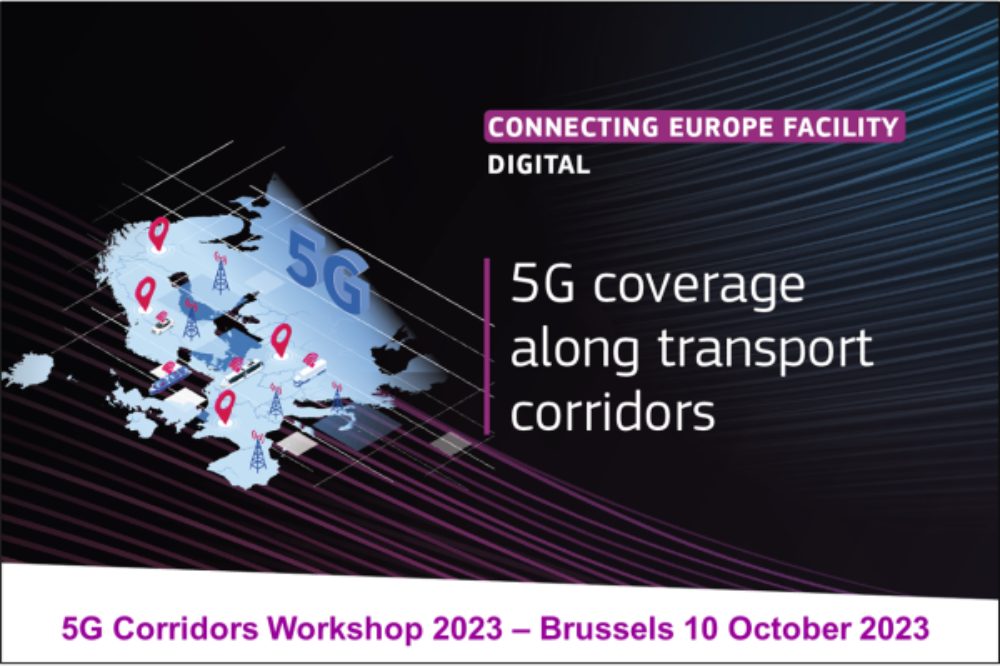 On 10 October, in Brussels, the GUIDE project, in collaboration with the European Commission and with the support of the European Health and Digital Executive Agency (HaDEA)  and DG Connect, is set to host a significant face-to-face workshop aimed at advancing the deployment of 5G corridors across Europe. Coen Bresser, Senior Manager at ERTICO and ERTICO lead of the project will moderate a roundtable on lessons learnt from study to deployment with CEF 5G Corridor Project Coordinators.
The event is poised to review and discuss the two 5G Strategic Deployment Agendas published in 2020 concerning the fields of rail and road providing invaluable guidance to ongoing 5G corridor deployment efforts, with active participation expected from both the public and private sectors. The event also seeks to foster collaboration and stimulate the development of EU-funded projects in the 5G corridor space. The workshop will build upon the foundation laid by the CEF Digital Call 1 projects and actively engage stakeholders in strategic dialogues with the aim of defining priority deployment roadmaps and exploring various cooperation models. Additionally, the event will serve as a platform for sharing best practices and lessons learned from ongoing initiatives.
The deployment of 5G cross-border corridors along key transportation routes within Europe holds promise for the region's green and digital transformation. In particular, the implementation of 5G-enabled Connected and Automated Mobility (CAM) is viewed as a catalyst for enhancing transport safety, optimising traffic management, reducing CO₂ emissions, and boosting industrial competitiveness across all transportation and mobility sectors. This transformative potential extends to road, rail, waterways, and logistics, as they all stand to benefit from the advanced 5G infrastructure to optimize their respective use cases and services.
In a nutshell, this workshop represents an important moment in the journey towards the widespread deployment of 5G corridors across Europe. It brings together key stakeholders, experts, and decision-makers to strategise, share knowledge, and foster cooperation in pursuit of the green and digital transformation of the EU economy and society.
Find out the agenda and register here to save your seat!