5G-MOBIX Greece-Turkey Cross-border Corridor Demo Event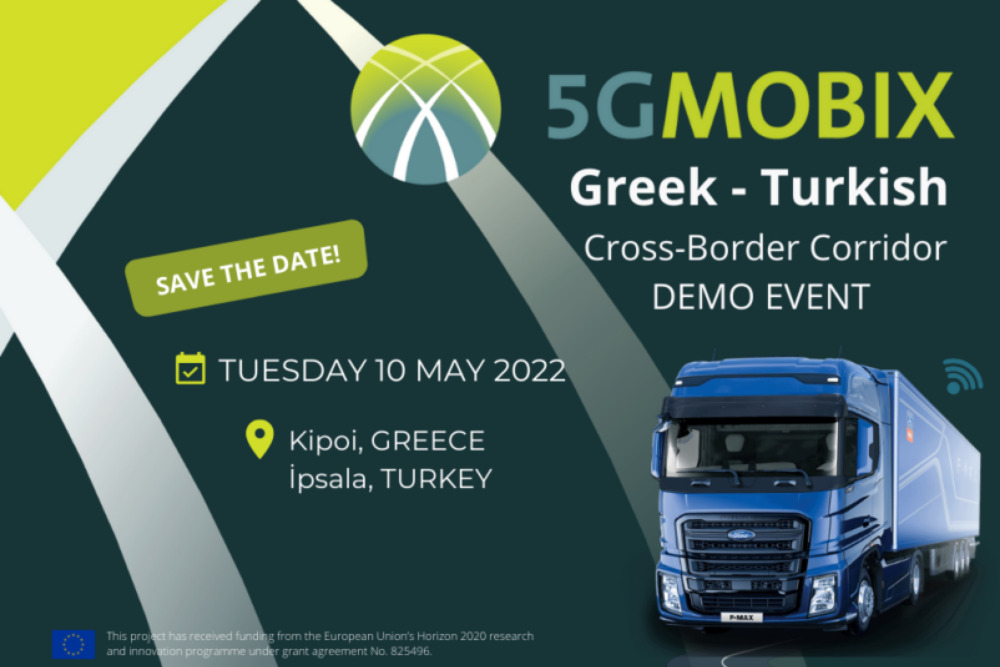 One of ERTICO's innovative research projects, 5G-MOBIX, will host its first cross-border event, Greece-Turkey Corridor, presenting its results and showcasing the impact of the tested solutions during demonstrations of the 'See What I see' functionality for trucks driving in platoon formation, remote vehicle inspection, predictive risk assessment and automated truck routing into customs.
Access the full programme and contact sevi.christoforou@iccs.gr for more information.
Register here.